When Can You Get Enhanced Compensatory Damages in New Hampshire?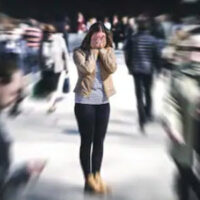 New Hampshire courts routinely award general and special damages when someone gets hurt in a motor vehicle crash, slip and fall, or another type of accident. But did you know that you may be eligible for enhanced compensatory damages?
The Difference Between Enhanced Damages and Special/General Damages
The most common scenario is when someone else's inattentiveness or carelessness is responsible for another person's injury. While that person had no conscious disregard for others or any evil intent, they were at fault for the accident.
If that was the case, the injured party could proceed with a personal injury claim to be paid for the damages he or she suffered. New Hampshire courts routinely award money for special and general damages.
Special damages are specific and tangible losses such as medical expenses, lost income, and damage to property. General losses are non-tangible costs that cannot be quantified (e.g., pain and suffering).
What Are Enhanced Damages?
If your injury occurred through the fault of someone who was not just being inattentive or careless, you might be entitled to enhanced compensatory damages. New Hampshire's doctrine of enhanced damages was developed to replace the role of punitive damages.
Courts in New Hampshire award enhanced damages when the at-fault party's actions can be characterized as malicious, wanton, or oppressive. The purpose of enhanced compensatory damages is to compensate the victim for the aggravating circumstances of their injury rather than to punish the at-fault party.
Enhanced damages are commonly awarded in cases involving drunk drivers and distracted driving. However, any incident involving wanton, oppressive, or malicious conduct can qualify for enhanced damages.
When Do New Hampshire Courts Award Enhanced Damages?
In most cases in New Hampshire, punitive damages are not available. Punitive damages are supposed to punish defendants for intentional malice or gross negligence.
Instead of pursuing punitive damages, a victim may collect enhanced compensatory damages if the at-fault party's actions amounted to malicious, oppressive, or wanton conduct. Typically, a Manchester personal injury attorney will help you determine whether or not the liable party's behavior can be characterized as such.
Enhanced compensatory damages are awarded in a limited number of cases. While punitive damages are not uncommon in other states, current state laws in New Hampshire make it extremely challenging for victims to obtain enhanced damages.
What Are Economic and Non-Economic Damages?
Economic (special) damages refer to the direct and indirect costs incurred as a result of treating and recovering from the injury sustained in the accident. Typically, special damages can be substantiated by receipts, bills, invoices, income statements, and other documents, which makes these losses tangible.
Economic damages include:
Medical bills (past and future)
Loss of income
Loss of employment benefits
Diminished earning capacity
Rehabilitation costs
Home care costs
Non-economic (general) damages, on the other hand, are intangible costs that include:
Pain and suffering
Emotional distress
Scarring
Disfigurement
Mental anguish
Loss of enjoyment of life
Diminished quality of life
Loss of consortium
A Manchester personal injury attorney with extensive legal experience in New Hampshire will help evaluate your economic and non-economic damages, as well as determine whether you qualify for enhanced damages. Contact the Law Office of Manning Zimmerman & Oliveira PLLC to assess damages in your case. Call us at 603-624-7200.
https://www.manningzimmermanlaw.com/liability-for-assault-by-a-nightclub-or-bar-bouncer/