Scholarships
Scholarship Recipients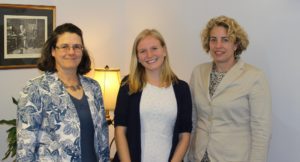 2016
Shaunna Knight – University of Rhode Island $1000.00
Hannah Waris – Smith College $1000.00
2017
Austin Woodward – Colby Sawyer College $1000.00
Shane Coughlin – St. Michael's College $1000.00
2018
Kaelin Cegelski – University of New England $1000.00
Jack Bickerton – Worcester Polytechnic Institute $1000.00
2019
Rachel Reardon – Villanova University $1000.00
Malay Agarwal – Penn State $1000.00
How to enter:
The deadline for submitting scholarship entries is April 15th each year. The instruction for submitting entries is listed below. Please note that a failure to include all the requested information could result in your entry not being considered. We will select one winner from each category.
If you should have any questions about our scholarship program, please feel free to call us at 603-624-7200, or by email to this email address.
Video Submission
Record a video of up to two minutes which you believe would deter others from driving distracted. Please be safe when you make the video. Videos which were made while participating in unsafe conduct (such as actually driving while looking at your cell phone, etc.) will be automatically disqualified.

Publish the video on your YouTube channel.

Title the video Manning and Zimmerman Scholarship Entry.

Send an email to this email address with your name, mailing address, email address, phone number, name of your high school, and a link to your video.

If posting to social media, our handle is @MZAttorneys and our hashtag is #nhinjurylaw.
Written Essay
Submit a written essay of no more than 750 words addressing the following questions:
How significant is distracted driving in your peer group and describe the problem as you see it?

What can be done to reduce or eliminate distracted driving to reduced or eliminated to make our roadways safe?
With every essay submit your name, mailing address, email address, phone number, and name of your high school.
Submit the essay to our office by:
Mail or hand deliver to Law Office of Manning & Zimmerman, 87 Middle Street, Manchester, NH 03202;
Fax to 603-624-7201; or
Email to this email address