Kathryn Rondeau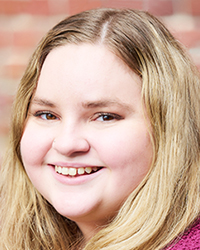 Kathryn is a graduate of the University of New Hampshire where she received her BA in English and Justice Studies in 2019 and continued on to earn her MA in Justice Studies in 2020. She comes to us with experience as an office, retail, and teaching experience, as well as recent internship experiences at the Strafford County Attorney's Office in 2019 and a seacoast law firm in 2020.
She joined our team as a legal assistant in the fall of 2021 and works with us on our personal injury cases.
Kathryn is a lifelong resident of New Hampshire and enjoys spending her free time with her nephews Zachary and Maxwell, reading, going to the beach, and playing with her cat Ricky.