Liability for Assault by a Nightclub or Bar Bouncer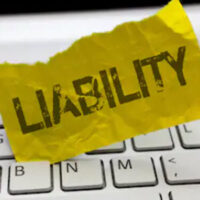 Bar and nightclub employees, including bouncers and security personnel, as well as the establishment itself, may be liable for patrons' personal injuries on the premises.
When bouncers or another nightclub/bar employee uses physical force against patrons, there may be a valid claim for assault. Contrary to popular belief, the injured patron may sue the establishment, rather than only the employee whose reckless or wrongful conduct led to harm.
More often than not, bouncers and other members of security personnel will not have a sufficient amount of money to compensate. Instead, the injured party should bring a premises liability against the defendant's employer (nightclub or bar) to maximize compensation for the injury.
Bouncers Face Assault Charges in Manchester, New Hampshire
Recently, bouncers from a Manchester bar were charged with assault after a disturbing cellphone video that captured violence went viral. After the initial arrest of a patron following a fight outside McGarvey's in Manchester, New Hampshire, two bouncers were charged with assault following further investigation, according to Boston.com.
The viral video showed a bouncer stomping on a man's head as he is seen lying on the sidewalk. The incident occurred early on New Year's Day. That bouncer and his colleague are now facing assault charges.
Initially, officers arrested a different man for disorderly conduct, but the viral video has drawn criticism from the public on social media, which prompted the police to arrest both bouncers. One of the bouncers, 23, was charged with second-degree felony assault for allegedly kicking the victim in the head.
The other bouncer, 32, is facing two counts of misdemeanor simple assault. The older bouncer allegedly pushed the victim and assaulted another man.
The Nightclub/Bar May Also Be Liable for the Bouncer's Assault
A nightclub or bar, just like any other business (e.g., a grocery store or hotel), can be held liable for any injuries occurring on its premises. Under several legal theories, a bar/nightclub may be responsible for guest injuries caused by its employees, including bouncers, bartenders, waiters, and security personnel.
When it comes to bringing a negligence claim against a bar or nightclub, the injured guest must prove that (a) the establishment breached a duty owed to the patron, and (b) the breach caused his/her injury. The same principle applies to slip and fall claims, assaults, and other causes of patrons' injuries.
Are Bouncers Immune from Personal Injury/Assault Claims?
Contrary to popular belief, bouncers do not have special immunity from assault or personal injury claims. Under New Hampshire law, simple assault is defined as any unprivileged (unwanted, without permission) physical contact that results in bodily injury. Thus, any hit, poke, touch, slap, or push may lead to simple assault charges.
The law treats bouncers as ordinary citizens. In most situations, bouncers are prohibited from making physical contact with bar and nightclub patrons. If a patron is becoming untruly or violates the establishment's rules, the bouncer must first ask that patron to leave. If the patron refuses to go, the security personnel must call the police.
The bouncer may engage in self-defense only if the patron attempts to punch or otherwise make unprivileged physical contact. The bouncer may also be allowed to use physical force if a patron is committing a crime, hurting another patron, or threatens to cause harm to someone else.
Just like any ordinary citizen, a bouncer may defend and protect other persons from potential physical attacks, harm, or sexual assault.
Talk to our Manchester personal injury attorneys to discuss how you may hold the nightclub or bar responsible for your injury caused by the establishment's employee. Contact the Law Office of Manning Zimmerman & Oliveira PLLC to get a consultation. Call at 603-624-7200 or 800-984-3151.
Resource:
boston.com/news/crime/2020/01/06/mcgarveys-manchester-nh-bouncers-charged
https://www.manningzimmermanlaw.com/financial-compensation-for-a-sexual-assault-through-civil-lawsuit-in-new-hampshire/