Traffic-Related Deaths in New Hampshire Dropped by 30% in 2019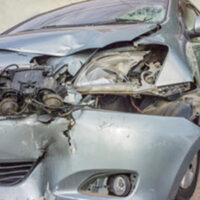 Traffic-related fatalities on New Hampshire roads dropped by 30% in 2019 compared to the previous year. Although the number of people who died in car and truck accidents on New Hampshire roads and highways has decreased by nearly a third, distracted driving continues to be one of the top factors in these crashes.
According to the New Hampshire Union Leader, traffic-related deaths across the state totaled 99 in 2019. In the preceding year, in 2018, a whopping 142 people died on New Hampshire roads and highways.
Why Are There Fewer Traffic-Related Fatalities in New Hampshire?
NH state officials attributed the sharp decrease in car accident deaths to safe driving habits and urged motorists across the state to continue the trend. In its statement on December 30, the Office of Highway Safety and New Hampshire State Police named distracted driving, speeding, and drunk driving as the top causes of car crashes in the state in 2019.
However, the director of the ambulance service in New Hampshire told the Union Leader that he was surprised by the reported reduction in fatalities. Chris Stawasz, who handles first response in Manchester and Nashua, said most motor vehicle crashes that he sees involve vehicles traveling at high speed.
"The Everett Turnpike between Manchester and Nashua is like a NASCAR track some days," he said, adding that he has not noticed a reduction in driver distraction over the past few years.
Interestingly, last year at this time, NH state officials were concerned by the sharp increase in car accident fatalities. It was reported in January 2019 that traffic-related deaths jumped 36%, with officials blaming alcohol, drugs, distracted driving, and lack of seat belt use.
What is Considered Distracted Driving in NH?
Under New Hampshire law, it is against the law for all drivers to operate a vehicle while using a handheld cell phone or another electronic device to:
Make, receive, or conduct a call
Read, write, view, or post a message
View the Internet browser
Initiate or request access to the Internet
Enter information into a GPS or navigation system
Manually type any data
In New Hampshire, if a driver is caught with his or her cell phone in the immediate proximity to their ear, that driver is presumed to be talking on the phone.
Distracted Driving Law in New Hampshire: Definitions, Exceptions, and Penalties
Contrary to popular belief, the definition of "driving" includes not only being actually in motion, but also being at temporary stops due to stop signs, red lights, and slowed traffic. However, there are quite a few exceptions to this rule:
The definition of "driving" in New Hampshire's distracted driving law excludes using a mobile electronic device in a vehicle that is pulled to the side or off the road;
Using hands-free electronic devices is not unlawful;
The law distracted driving law does not apply to the use of an electronic device to contact emergency services (police, 911, the fire department, etc.);
Performing acts required by an ignition interlock device; or
Using a two-way, non-cellular radio with one hand.
Penalties for distracted driving in New Hampshire range from a $100 fine for the first violation to a $500 fine for a third or subsequent violation within two years. A $250 penalty is imposed for a second violation.
Contact our Manchester car accident lawyers from the Law Office of Manning Zimmerman & Oliveira PLLC to establish fault in your case. Speak with us by calling at 603-624-7200 or 800-984-3151.
Resource:
unionleader.com/news/safety/new-hampshire-traffic-deaths-down-percent-in/article_6fcd5ac1-59d5-57ab-b404-573caebcb086.html
https://www.manningzimmermanlaw.com/single-vehicle-accident-in-manchester-new-hampshire-are-you-always-at-fault/