How to Establish Fault in a Wrong-Way Car Accident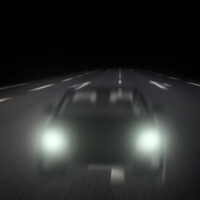 A driver heading in the wrong direction is a common cause of devastating and, often, fatal car accidents in Manchester and other parts of New Hampshire. Previously, city officials said that one-way streets in Manchester are "nine times deadlier" than two-way streets.
Many drivers may simply not be paying attention and turn onto one-way streets, driving in the opposite direction of traffic. However, other motorists cause wrong-way crashes due to driving under the influence of alcohol or distracted driving. Either way, a wrong-way accident can cost you your life or result in traumatic injuries or even death to others.
When it comes to proving fault in a wrong-way car accident, the injured party must establish that the other driver acted negligently. Doing so may not be that difficult considering that the driver was heading the wrong way. As a result, the wrong-way motorist can be found negligent per se by violating a basic law in New Hampshire.
Speak with a Manchester car accident attorney if you sustained injuries in a wrong-direction vehicle crash to establish liability and pursue fair compensation.
Wrong-Way Crash in New Hampshire
One such crash has recently occurred in New Hampshire. An intoxicated motorist caused a car crash while driving the wrong way on Interstate 89. According to NBC Boston, the 44-year-old man was arrested after around 4:30 a.m. after state police troopers received a report of a car traveling in the opposite direction of traffic.
Shortly after receiving the call, there was a report of a wrong-way crash in the same area. The motorist was impaired when responsible police officers arrived. The motorist, who was driving southbound in the northbound lane, was involved in a front-impact crash with another vehicle.
Luckily, no one was injured. The driver was released on personal recognizance bail. He is expected to be arraigned on January 10, 2020.
Proving Fault in Wrong-Way Car Accidents
Two elements must be proven in a wrong-way crash case to establish the other driver's fault:
Vehicles were traveling in the opposite directions; and
The road was a one-way or two-way street.
In many cases, the wrong-way motorist admits that he or she was traveling in the opposite direction of traffic. When drivers refuse to admit fault in wrong-way accidents, the other party's liability can be proven through evidence with the help of a Manchester car accident attorney.
Such evidence may include damage to both vehicles, tire marks on the road, testimony from witnesses, camera footage, and many more. Proving the second element can be tough if the other party insists that they did not know they were traveling in the wrong direction.
To establish the second element, there can be at least one of the following signs:
A sign that states "one way"
A sign with an arrow indicating the flow of traffic
It was a one-way street
Painted lines on the road indicating the flow of traffic
The fact that the wrong-way driver was intoxicated or distracted at the time of the wrong-way crash can substantiate your personal injury claim. Let our Manchester car accident lawyers help you find evidence to prove the other party's fault. Contact the Law Office of Manning Zimmerman & Oliveira PLLC to receive a phone consultation and determine fault in your crash. Call at 603-624-7200 or 800-984-3151.
Resources:
wmur.com/article/concerns-raised-over-dangerous-streets-in-manchester/19748947
nbcboston.com/news/local/impaired-driver-causes-wrong-way-crash-nh-state-police/2051974/
https://www.manningzimmermanlaw.com/traffic-related-deaths-in-new-hampshire-dropped-by-30-in-2019/