Workers' Compensation – What You Need to Know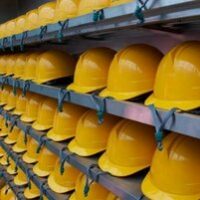 Workers' compensation law is designed to help injured workers and their families. It was enacted more than 100 hundred years ago. Before the workers' compensation system, injured workers had trouble getting needed medical treatment, weekly wage replacement, or any vocational retraining assistance. The rules that govern this law can be complicated and your employer and their insurance carrier have lawyers to pursue and protect their interests, not yours. You can receive a free consultation from the experienced workers' compensation attorneys at the Law Office of Manning Zimmerman & Oliveira PLLC. We strongly recommend that you do so to learn about your rights and benefits before it is too late.
If your injury claim has been denied, you should see an attorney right away. You will need to fight for the benefits that the law provides for you. You must request a hearing at the New Hampshire Department of Labor within 18 months of the initial denial or you may be barred from any benefits. This can be devastating, so do not delay getting legal advice if you have been hurt at work and require medical treatment and/or have been restricted from working as a result of your injury. We would be happy to speak with you and answer any questions you may have.
Finding the right New Hampshire workers' compensation attorney
You may need a New Hampshire attorney who is experienced in workers' compensation law to assist you in your claim. There are numerous deadlines and countless rules and regulations that must be met. They require you, your employer, your doctor, and the workers' compensation insurance carrier to take certain action. The insurance carriers have access to experienced and knowledgeable lawyers to work for them. You should consider doing the same. At the Law Office of Manning Zimmerman & Oliveira PLLC, your initial consultation with a New Hampshire workers' comp attorney is always free.
The firm's legal, medical and extensive trial experience is utilized to obtain full and fair compensation for pain and suffering, lost wages, medical bills and permanent injury.
The NH work injury lawyers at Manning Zimmerman & Oliveira PLLC invite you to subscribe to our newsletter. We are also on Facebook and you can follow us on Twitter.
Experienced. Knowledgeable. Personally Committed to Justice.