What Types of Damages Are Available in New Hampshire Personal Injury Cases?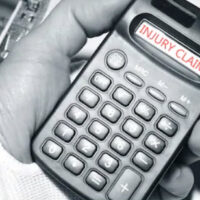 If you have been injured in a car crash or any other accident in New Hampshire, you may wonder how much your personal injury claim is worth and what damages are available in your case.
Since each personal injury case is unique, the types of damages that are available in your particular case may differ. For this reason, it is best to consult with a Manchester personal injury attorney, to evaluate your case and determine what kinds of damages are recoverable in your situation.
Types of Damages in Personal Injury Cases in New Hampshire
There are three types of damages that might be available to an injured person when filing a personal injury claim in New Hampshire:
Economic damages
Non-economic damages
Enhanced compensatory damages
Economic Damages
Economic damages, which are commonly referred to as special damages, are tangible losses a victim has incurred because of the negligence or wrongful conduct of another person. These damages can be calculated by reviewing invoices, receipts, invoices, bills, and other records and documents. Examples of economic damages are:
Medical expenses (past and future)
Lost wages
Diminished earning capacity
Rehabilitation costs
Home care costs
Transportation costs
Other out-of-pocket expenses
Non-Economic Damages
Non-economic damages, or general damages, the non-monetary losses a victim has incurred because of someone else's negligence. These damages cannot be easily measured like economic damages, even though they are often the greatest damages suffered. Examples of non-economic damages are:
Pain and suffering
Scarring and disfigurement
Temporary or permanent disability
Mental anguish
Emotional distress
Loss of mobility
Loss of enjoyment of life
Loss of consortium
Enhanced Compensatory Damages
Unlike compensatory damages (economic and non-economic), enhanced compensatory damages are intended to punish the wrongdoer for gross negligence or wanton, malicious, or intentional conduct.
In New Hampshire, lawmakers introduced enhanced compensatory damages in lieu of punitive damages. However, enhanced compensatory damages are available only in rare cases. Previously, we discussed when you could be entitled to enhanced compensatory damages in New Hampshire.
In other states, victims of drunk driving accidents can obtain punitive damages. But in New Hampshire, a person who was injured in a car accident caused by an impaired motorist cannot recover enhanced compensatory damages. It is advised to consult with a Manchester car accident attorney to determine whether you are entitled to enhanced compensatory damages in your case.
Why You Need Our Personal Injury Attorneys in New Hampshire
In many personal injury cases, there may be multiple at-fault parties. New Hampshire follows the doctrine of modified comparative fault, which means each person who was partially responsible for the accident will be assigned a percentage in accordance with their degree of fault. Then, the percentage of fault will be used to reduce the injured party's total compensation. In New Hampshire, you are eligible for compensation if the other party is at least 50% at fault for causing the accident. For example, if you were deemed 45% at fault and your damages total $100,000, you would be able to recover $55,000.
It is advised to hire a skilled personal injury attorney in New Hampshire to collect sufficient evidence proving the other party's fault and help document your recoverable damages. Schedule a case evaluation with one of our attorneys, voted among the best personal injury attorneys in New Hampshire, to discuss your particular case. Contact the Law Office of Manning Zimmerman & Oliveira PLLC by calling at 603-624-7200 today.
https://www.manningzimmermanlaw.com/ubers-safety-report-reveals-disturbing-passenger-and-driver-claims/