How Working Impacts Your Social Security Benefits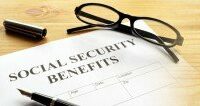 Applying for Social Security Benefits
Applying for Social Security Disability Insurance (SSDI) benefits in New Hampshire can take more than a year. Many people who experience an injury or illness that makes them unable to work struggle with how to support themselves and their families while waiting for Social Security benefits. Some people find that while their medical impairments make them unable to work enough to support themselves, they are able to work on a limited basis.
Working while on or applying for SSDI may impact your eligibility for benefits or the amount you receive.
Working and SSDI
Those receiving SSDI benefits can earn up to $1,180 per month in 2018 and still receive the full Social Security disability monthly benefit. This amount of money is known as Substantial Gainful Activity (SGA). Earning more than that amount can cause you to lose your benefits.
Individuals attempting to return to work can earn any amount of money for up to 9 months in a 5 year period without losing their benefits. This period is called a Trial Work Period. Once the nine months of the trial work period are used up, earning even $1 more than SGA can result in losing benefits. In 2018 any month where a person earns more than $850 counts as a month of the trial work period.
Each year the Social Security Administration posts the amount of earnings that trigger a trial work period. After more than the trial work period amount in 9 out of 60 months, the Social Security Administration will determine your average earnings over that period. If the amount is more than SGA, benefits may be terminated.
Working and SSI
If you are receiving SSI, your benefit will be reduced proportionately with your income. SSI also has a limit on the total amount of income you can receive which includes income you earn and income that you receive from sources other than work.
Generally, while working the first $85 dollars you earn each month is not counted. If you earn more than $85, your SSI benefit will be reduced by 50 cents for each dollar you earn. Social Security will send you a notice alerting you to changes in your benefits due to income that you earn.
Are you are attempting to return to work while applying for or receiving Social Security benefits? If so, you should speak with a New Hampshire disability attorney to determine how your benefits may be impacted.
New Hampshire disability attorneys
You may need a New Hampshire attorney who is experienced in disability law to assist you with your claim. There are numerous deadlines and countless rules and regulations that must be met.
At the Law Office of Manning Zimmerman & Oliveira PLLC, your initial consultation with a New Hampshire disability attorney is free. Please feel free to call us at 603-624-7200, send us an email to info@MZLawNH.com, or reach out to us using the "contact us" or chat feature on our website.
Experienced. Knowledgeable. Personally Committed to Justice.
The New Hampshire disability attorneys at the Law Office of Manning Zimmerman & Oliveira PLLC invite you to subscribe to our newsletter. You can also follow us on Twitter.