Will Mediation Settle Your Personal Injury Case In New Hampshire?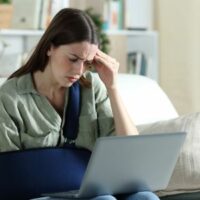 If you have been injured because of someone else's negligence, you probably know that a court may require you and the negligent party (or their insurance company) to mediate your personal injury case before trial. Many people do not understand how mediation works and think it cannot help them reach an acceptable settlement.
But can mediation actually settle your personal injury case in New Hampshire? Mediation refers to an alternative dispute resolution process that helps parties reach a settlement without the need to litigate.
Mediation sessions are held before a neutral, third-party mediator who does not have control over the parties' decisions. The mediator's role is to facilitate negotiations between the parties. The choice of mediator for your personal injury case in New Hampshire can have a tremendous impact on the success of mediation.
It is advisable to consult with an experienced personal injury attorney in New Hampshire to discuss your situation and find the right mediator for your particular case. Consult with our Manchester personal injury lawyer at the Law Office of Manning Zimmerman & Oliveira PLLC to talk about your case.
What Happens During Mediation in New Hampshire?
Before mediation begins, the parties will need to select the mediator for their case. During the first mediation session, the parties and their attorneys often meet with the mediator in one room. The parties and their lawyers will have an opportunity to present their arguments in front of the mediator and the opposing party to make their point.
Once the parties have presented their arguments, the mediator may ask questions to clarify certain points. Then, the mediation will usually proceed in separate rooms. The plaintiff will make a demand for an acceptable settlement amount while the defendant makes a settlement offer.
The mediator will go back and forth between the room to convey the information, helping the parties reach a mutually acceptable settlement offer. This goes on until the parties are able to agree on a settlement that is acceptable for both parties.
When this happens, the personal injury case is settled. If the defendant's insurance company refuses to offer a reasonable amount, the plaintiff can refuse the officer and proceed to trial to fight for fair compensation in their case.
In other words, while mediation can settle your personal injury case in New Hampshire, there is no guarantee that you will get an acceptable settlement offer. Being represented by a skilled lawyer during mediation increases your chances of successful mediation.
You Need a Manchester Personal Injury Attorney to Assist You with Mediation
It is essential to seek the legal counsel of an experienced personal injury attorney to help you navigate the settlement process and protect your rights during mediation. The success of your mediation and your ability to settle your personal injury case depends on the skill of your attorney and the experience of the mediator.
Contact our personal injury attorneys at the Law Office of Manning Zimmerman & Oliveira PLLC in Manchester to talk about your case. Call 603-624-7200 for a no-obligation consultation.