What to Expect in My Personal Injury Case in New Hampshire?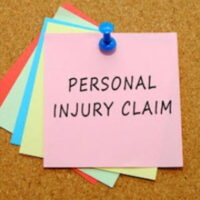 New Hampshire personal injury laws govern how you can seek compensation for injuries caused by someone else's negligence. Many accident victims do not know what to expect when handling their personal injury case in New Hampshire.
That's why we have prepared a guide to the personal injury claims process in New Hampshire. However, since each case is unique, it is critical to seek legal counsel as soon as possible. You can discuss your case with our attorneys at the Law Office of Manning Zimmerman & Oliveira PLLC.
Filing a personal injury claim
Following your accident, the first step is to file a personal injury claim against the negligent party's insurance company. This includes investigating the claim, gathering all your medical records and bills as well as other evidence of the damages sustained, and presenting all this information to the insurance company in what is known as a "demand." Your personal injury attorney will then attempt to negotiate with the insurance company to determine whether a fair settlement amount can be agreed upon. If the parties cannot settle the claim through negotiations, the injured party may have a right to pursue a lawsuit.
Pursuing a personal injury lawsuit
If the insurance company refuses to settle your claim for a fair amount of money, you may have an option to file a lawsuit against the at-fault party whose negligence resulted in your injury. Under some circumstances your skilled personal injury lawyer may skip the negotiation process and file a lawsuit right away.
However, New Hampshire imposes a time limit for filing personal injury lawsuits. The time limit is also known as the "statute of limitations." Under NH Rev Stat § 508:4, the statute of limitations is three years from the date of the injury. This period may be extended (such as for claims involgins minors) or shortened (such as if the at-fault driver was working for the federal government at the time of the crash as claims that fall under the Federal Tort Claims Act must be filed administratively within two years of the date of the collision).
If you fail to bring a lawsuit before the statute of limitation expires, you may be barred from pursuing a lawsuit altogether. It is important to consult with a knowledgeable personal injury attorney in New Hampshire to discuss the option of suing the negligent party.
Handling your personal injury case in court
After the filing, the defendant (the negligent party responsible for your injury) will be served with the lawsuit. They then have set time limits within which to respond to the lawsuit. The litigation process can be quite long as it involves:
Written discovery
Depositions
Filing of applicable motions
Filing responses to motions filed by the opposing party
Hearings on any motions
Disclosure of experts
Mediation
Trial preparations
In order to prevail in a personal injury case, the injured victim must present convincing evidence to prove that the defendant's negligence caused their injury.
If you convince the judge and jury that the defendant was negligent and you suffered injuries and damages due to their negligence, you may be awarded the following types of damages:
Loss of enjoyment of life
Lost wages
Diminished earning capacity
Pain and suffering
Medical expenses, both past and future
Disfigurement
Disability
Mental anguish
Inconvenience
Loss of consortium
Note: Even if your personal injury case goes to court, the defendant may be willing to make a reasonable settlement offer before the final trial.
Winning a personal injury case can be difficult, especially if you do not have an experienced lawyer on your side. If you are considering filing a lawsuit or need help with negotiating a settlement offer, contact our Manchester personal injury attorneys at the Law Office of Manning Zimmerman & Oliveira PLLC. Let's discuss your case during a free case evaluation. Call 800-984-3151.