Who May Be Liable If a Pedestrian is Hit While Jaywalking?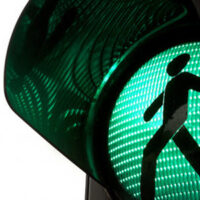 Pedestrians have a legal duty to follow traffic rules when crossing the road and being around motor vehicles. Still, when a pedestrian gets hit by a car, some people automatically presume that the driver was at fault for causing the collision while others automatically blame the pedestrian.
In many accidents involving a pedestrian and vehicle, liability is not immediately clear because both parties may have some fault, especially if the pedestrian was hit while jaywalking or violating other traffic laws.
What if the pedestrian is hit while jaywalking?
New Hampshire requires everyone who uses the roadway, including car drivers and pedestrians, to follow traffic rules to avoid causing accidents. Jaywalking is not legal in New Hampshire. It is also against the law to walk on any areas of the roadway or highway where walking is not permitted.
However, New Hampshire law also requires motorists to use due caution on road, and on some rural roads there are not crosswalks even available. If a motorist is negligent and strikes a pedestrian, the motorist may be responsible even if the pedestrian was not in a crosswalk.
When a pedestrian is partially at fault for the accident, their recoverable damages will be diminished by their degree of fault under New Hampshire's comparative negligence law. For example, if a jury said the pedestrian was 20% at fault and his total damages were $100,000.00, then the court would order the driver that was 80% at fault to pay the pedestrian $80,000.00 for the driver's share of the damages caused.
How does New Hampshire's comparative negligence rule work?
New Hampshire follows the doctrine of modified comparative negligence, according to N.H. Rev. Stat. § 507:7-d. Under the rule, the injured party's financial compensation is reduced in proportion to their degree of fault.
The rule of modified comparative negligence is also known as the 51% rule. It means that the injured person is not entitled to any compensation if their fault exceeds 50%.
In other words, if a pedestrian is over 50% at fault for causing the accident, they cannot recover damages from the car driver who hit them. But if the driver is over 50% or more at fault, then the pedestrian can recover their damages.
What if the pedestrian was crossing outside a crosswalk?
Under New Hampshire law, pedestrians are required to cross within a marked crosswalk between two adjacent intersections controlled by a traffic light or any other traffic control signal devices.
Also, it is against the law to dart out into the road into the path of cars when motorists have no opportunity to stop or yield the right-of-way. However, determining liability can become complicated because New Hampshire also requires all motorists to exercise due care to avoid hitting pedestrians – regardless of where in the road the pedestrian is located.
Also, New Hampshire law requires operators of motor vehicles to use caution when being around an intoxicated adult, a child or an incapacitated or visually impaired individual.
Who's at fault when a pedestrian is hit while crossing outside the crosswalk?
While pedestrians are legally required to yield the right-of-way to motor vehicles when crossing outside the crosswalk, motorists must exercise due care to avoid hitting the pedestrians.
It is difficult to determine liability without seeking help from a skilled attorney in New Hampshire. Consult with our Manchester car accident lawyers at the Law Office of Manning Zimmerman & Oliveira PLLC to investigate your case and determine fault. Call 603-624-7200 or 800-984-3151 to receive a free initial consultation.