What Is the Statute of Limitations on Insurance Claims in New Hampshire?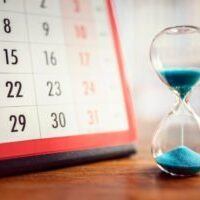 Your ability to file a lawsuit after a car accident is governed by New Hampshire's "statute of limitations" which restricts the amount of time you have to sue for damages. So, if you wait too long, you may give up your legal right to sue someone in court.
If you suffered injuries and vehicle damage in a car accident, an experienced Manchester NH car accident lawyer can help.
At the Law Office of Manning Zimmerman & Oliveira PLLC, we pride ourselves on our experience, client service, and professionalism. Contact us today to learn more.
New Hampshire's Statute of Limitations
New Hampshire law generally limits you to three years to file a lawsuit for injuries and damages related to a car accident. This is true whether you were the driver, passenger, pedestrian, or someone whose property was damaged.
There may, however, be shorter timelines which apply. For example, if you have a claim for a car accident caused by a federal government employee, you may be required to file a claim under the Federal Tort Claims Act within two years of the date of the car crash. An experienced personal injury lawyer can review the facts of your case and advise you as to the time limits which apply to your claim.
When you sue someone in a car accident, you are asserting that their conduct was intentional or negligent. You are also claiming that their wrongful conduct resulted in your injuries or property damage.
You may be entitled to recover expenses you paid for treatment of your injuries, for your pain and suffering, and for other impacts to your life. In addition, you could be compensated for repair or replacement of your car and lost wages from missed work.
When Does the Statute of Limitations Begin to Run?
The clock on the three-year statute of limitations on a car accident typically starts the day your claim came into existence — that is, the date of the accident. So if you suffered injuries or property damage because of another person's negligence, you have three years to file a suit against the party at fault. For some types of claims (such as an underinsured motorist claim) there may be different deadlines and calculations which apply.
In a wrongful death claim, or if the driver of the vehicle that caused the crash has died, there may be different deadlines which apply and/or you may be required to open an estate before a lawsuit is filed. Again. An experienced personal injury attorney can help determine the specific deadlines which apply to your claim.
The clock does not start running when you file an insurance claim but when the cause of the claim arose. Whether you may file a claim promptly or not change the time limit within which the claim must be filed in court. However, keep in mind that New Hampshire law requires drivers to report serious crashes within 15 days. They must do so in writing to the Division of Motor Vehicles. The report must describe any injuries or deaths, along with property damage above $1000. More information on these reporting requirements can be found here: https://www.nh.gov/safety/divisions/dmv/financial-responsibility/accidents-crashes.htm
The point is to act quickly. You have a limited window of time to be compensated for your losses from a car accident. You should not wait until after your insurance claim is processed to talk to a lawyer. Settling insurance claims and preparing to file a lawsuit both take time.
How Does New Hampshire's Modified Comparative Negligence System Work?
An important question you may have is whether you can still sue for damages when you are partially at fault. New Hampshire follows a modified "comparative negligence" system. Under this rule, the good news is you can still recover damages from a car accident even if you were partly at fault. The bad news is your award will be limited to the percentage you were not at fault. If you were more at fault than the defendant, you cannot recover anything.
For instance, let's say that your damages total the amount of $10,000. But the jury determines that you were 10% at fault for the accident. In this case, the total amount of your damages would be reduced by 10% by the judge, and you were receive a total reward of $9,000.
Unfortunately, determining how much you were at-fault is not a science. There is no formula for assigning fault to you and the defendant. Assigning liability comes down to the judgment of the insurance claims adjuster, or the judge and jury. That's why it's important to have an experienced car accident attorney who can help you negotiate with the claims adjuster or persuade the court that you were less at fault.
Speak to a Manchester NH Car Accident Attorney Today
To learn more about New Hampshire's statute of limitations on insurance claims, speak to an experienced Manchester NH injury attorney. At the Law Office of Manning Zimmerman & Oliveira PLLC, we can help you seek recovery for damages from a car accident. Contact us today for a free consultation.