Social Security Disability Hearings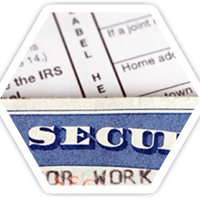 Dan McKenna discusses Social Security hearings.
Attorney Dan McKenna with the Manchester, NH Law Office of Manning & Zimmerman discusses Social Security disability hearings. For more information contact our Experienced Attorneys. Call us and get a free consultation
Learn more about disability hearings, social security, the Social Security Administration, administrative law, administrative hearings, and other legal matters by contacting us at Law Office of Manning & Zimmerman.
The process of applying for disability benefits is complicated. You would require an SSD attorney to be aware of what disability benefits you could be entitled to. An experienced SSD attorney will assist you to know about your rights and would also represent you in the appeals process. Contact us today if your disability claim has been denied.
Our dedicated legal team is attentive in providing personally tailored solutions to the unique bankruptcy dilemmas and financial struggles that our clients face. It is essential that you have competent legal representation from the onset of your case through litigation. We guide our clients through the process in an effort to ease some of the difficulties that come across during proceedings.
We provide every client with the highest level of attention and representation. Contact us today if your disability claim has been denied.