When Settling is a Waste of Time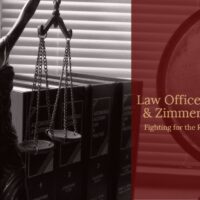 While a Manchester personal injury attorney at the Law Office of Manning Zimmerman & Oliveira PLLC can explain that the vast majority of personal injury cases settle before litigation commences, sometimes it is simply a waste of time to settle. Your Manchester personal injury attorney may recommend foregoing a settlement attempt if you are dealing with a certain type of insurance company for a small to medium personal injury case. Some of these insurance companies will not offer a reasonable settlement unless you file a complaint and perhaps go to trial.
Soft Tissue Cases
In particular, your Manchester personal injury attorney might alert you to this possibility if the majority of your injuries are soft tissue injuries. These types of injuries are extremely difficult to document with objective evidence that insurance companies will believe and respect. Likewise, insurance companies may be wary of cases that involve a lot of treatment from a chiropractor. In these types of situations, the claims adjuster may scrutinize every piece of information in the file. They are very unlikely to offer more than your medical bills and lost wages; sometimes they may offer even less.
Legal Assistance From A Manchester Personal Injury Attorney
In these types of situations, the insurance company will only understand the seriousness of the claim if litigation is pursued. While many Manchester personal injury lawyers can maintain their practice by simply settling, they can only do this if they also know how to litigate the case if necessary.
Contact Experienced New Hampshire Injury Lawyers for a Free Consultation
Have you or a loved one been injured due to another person's careless acts? If so, it is essential that you have competent legal representation from the onset of your case through litigation. Big insurance companies have lawyers looking out for their interests and you should too!
For a free consultation, contact the NH injury lawyers at the Law Office of Manning Zimmerman & Oliveira PLLC. We may be reached at 603-624-7200 or by email at info@MZLawNH.com. We may also be contacted by using the "contact us" or chat feature on our website.
Experienced. Knowledgeable. Personally Committed to Justice.
The NH injury attorneys at the Law Office of Manning Zimmerman & Oliveira PLLC invite you to subscribe to our newsletter. You can also follow us on Twitter.