NH disability attorneys share article about Social Security's disability backlog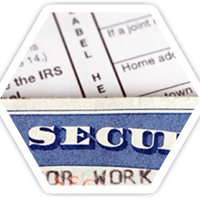 The NH disability attorneys at the Law Office of Manning Zimmerman & Oliveira PLLC are happy to share this Washington Post article that provides a high-quality overview of Social Security's disability backlog.
Hiring an experienced Social Security Disability Attorney can significantly enhance your chances of receiving SSD benefits. Whether you are applying for the first time or appealing a prior disability denial, a SSD lawyer can be important resource to have on your side.
One of the best ways to prepare for a Social Security disability hearing is to hire an experienced attorney who specializes in disability claims. We have a proven track record helping our clients Our Social Security Disability Attorneys can help. Call our office today.
We guide our clients through the process in an effort to ease some of the difficulties that come across during proceedings. Call our Disability Law Firm today for a free consultation. We will carefully analyze your case, and subsequently, provide straightforward and compassionate advice.
Our expert attorney can assess your circumstances and then inform you of your options. Our NH disability attorney can walk you through the legal process and file all necessary legal documents for you. The more complicated your situation; the more reason to consider hiring an attorney who specializes in disability Law.