New Hampshire's Comparative Negligence and At-Fault Insurance System: How Does It Work?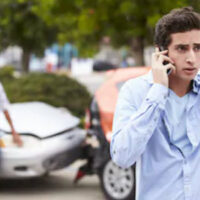 If you were injured in a car crash or any other accident and are considering filing a personal injury claim in New Hampshire, you need to understand how the state's comparative negligence system works.
New Hampshire follows the doctrine of modified comparative negligence. What that means is that you can be partially responsible for your injury based on your own degree of fault. While some states prohibit car accident victims from recovering damages if they contributed the smallest degree of negligence to their injury, New Hampshire allows you to obtain compensation unless your own fault is greater than the other party's fault.
How New Hampshire's Modified Comparative Negligence System Works
Under the New Hampshire Rev Stat § 507:7-d, the state uses the modified comparative negligence system — which means an injured person can recover damages as long as their own fault was not greater than that of the defendant. Thus, as long as your own percentage of fault is not 51% or more, you may be able to receive compensation for your losses.
However, if you were partially at fault, your compensation will be reduced by your own proportion of fault. For example, if you were found to be 25% at fault, your damage award would be reduced by 25%. By contrast, the motorist who was deemed 75% at fault would be barred from recovery due to the 51-percent rule, and that motorists insurance would need to pay for 75% of your damages.
New Hampshire's At-Fault Insurance System: How Do I Get My Car Fixed?
In an at-fault state such as New Hampshire, you have two options for addressing your property damage:
File a claim with your own insurance company (this is known as a first-party claim); or
File a claim with the at-fault driver's insurer (a third-party claim).
In New Hampshire, filing a third-party claim is tricky because it requires the injured party to prove to the other party's insurance company that their policyholder was responsible for the accident. As you can guess, this can be time-consuming, not to mention that there is no guarantee that the insurance company will approve your claim.
Thus, making a first-party claim is an easier and, often, faster way to get your care fixed (or get the payment for the car if it is a total loss). However, you will be be required to pay your deductible. Your insurance company may then be able to recovery the deductible from the at-fault person's insurance, at which point you would be reimbursed.
Injury claims are different. You must start by bringing a claim against the insurance for the at-fault person. Thus, you need to be able to prove that the other person was at fault, as well as what damages you suffered. An experienced personal injury attorney on your side can help you prove that the other party was at fault in order to obtain reimbursement through their insurance company.
Contact our skilled Manchester car accident attorneys at the Law Office of Manning Zimmerman & Oliveira PLLC to help you seek compensation for your injuries. Our lawyers will evaluate your unique case, assess your damages, and help you obtain compensation on your behalf. Call at 603-624-7200 or 800-984-3151 to receive a consultation.
https://www.manningzimmermanlaw.com/recovering-damages-in-a-hit-and-run-accident-in-new-hampshire/