Who's Responsible for Your Swimming Pool Injury in New Hampshire?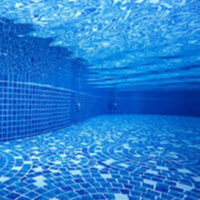 About ten people die from unintentional drowning every single day. However, unintentional drowning is not the only bad thing that can happen to you in or around a swimming pool.
Hundreds of thousands of Americans sustain swimming pool injuries every year. A large percentage of those injuries occur through no fault of the swimmer. Under some circumstances, injured persons can pursue a premises liability claim against the property owner, occupier, or another liable party.
It is advised to speak with a knowledgeable attorney to find out who might be liable for your injuries sustained at a swimming pool in Manchester or other parts of New Hampshire.
4 Potentially At-Fault Parties in Swimming Pool Accidents
In the vast majority of swimming pool accidents that occur due to the negligence on the part of someone else, there could be one or multiple at-fault parties. Depending on the circumstances surrounding your swimming pool injury, you may be able to recover damages from:
The Swimming Pool Owner
If you sustained your swimming pool injury at a private pool, the owner of the property may be held liable for your damages and losses. If your accident occurred at a public pool, you might be able to sue the owner of the facility where the swimming pool is located.
However, you would have to prove that the swimming pool owner was negligent and breached the duty of care in order to recover damages for your slip and fall injury or another accident in or around the pool. For example, you could recover damages from the owner if you can prove that he or she failed to ensure reasonable supervision or if there was a dangerous condition.
The Swimming Pool Installer
Many swimming pool accidents occur because the swimming pool or some of its components were not properly installed. In that case, you might be able to pursue a personal injury claim against the party who installed the swimming pool. For example, you are likely to have grounds to sue the pool installer if your injury occurred due to unstable or missing railings.
Note: Your swimming pool injury may have been the result of the owner's failure to maintain the pool properly rather than the installer's actions. A skilled personal injury attorney can help determine who is responsible.
The Swimming Pool Cleaner
Some swimming pool injuries and illnesses are caused by the cleaning company's failure to keep the pool clean. For example, if the cleaner negligently adds too much harmful pool chemicals into the pool, a swimmer could suffer burn injuries. Or if a drain or other opening was not closed or secured properly, this could create a hazardous condition for those walking in the area.
Other Swimmers
Unfortunately, some swimmers tend to ignore the swimming pool rules. Any unreasonable, prohibited, or illegal activity in or around the pool could endanger other swimmers. Also, sexual assaults in and around swimming pools are not unheard of. Depending on the circumstances surrounding your injury, you may be able to recover damages from the person whose negligence or wrongdoing caused your injury as well as the lifeguard who failed to provide reasonable supervision to prevent the incident.
Speak with a skilled Manchester personal injury attorney to determine liability in your particular case and help you recover damages from the at-fault party. Contact the Law Office of Manning Zimmerman & Oliveira PLLC to receive a consultation. Call at 603-624-7200.