Recovering Damages in a Hit and Run Accident in New Hampshire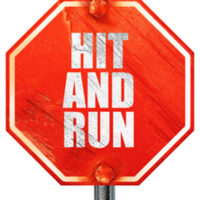 Being injured in an auto accident is always an overwhelming and scary experience. However, being injured in a hit and run accident is even worse because it can be tough to recover damages if the at-fault motorist is never found or identified.
Unfortunately, some victims of hit and run accidents are not able to seek adequate compensation for their damages and losses caused by a driver who fled the scene of a crash. In recent weeks, hit and run accidents have been on the rise in Manchester, New Hampshire.
Hit and Run Accidents in Manchester, New Hampshire
On June 14, 2020, Manchester police arrested a 22-year-old driver who hit a utility pole and home and attempted to flee the scene. According to WHDH, the motorist refused to stop when police officers pursued him and kept accelerating at a high rate of speed.
The next day, Manchester police arrested a 40-year-old driver who caused a series of hit and run accidents earlier that day, according to Patch. In the morning that day, Manchester police received calls about a motorist driving erratically.
That driver reportedly hit a parked vehicle on Wayne Street, crashed into a building on Bremer Street, and then slammed into a utility pole. After hitting the utility pole, the driver got out and ran away into the woods, where he got arrested and charged with fleeing three accidents in Manchester.
Causes of Hit and Run Accidents
Luckily, the hit and run drivers were located and arrested in the two incidents mentioned above. However, in many cases, it is not possible to locate or even identify a driver who caused a hit and run collision and fled the scene.
But why do people flee the scene of an accident in the first place? Reasons why motorists decide to flee vary from one case to another, but the most common ones are:
Drunk driving;
Distracted driving;
Fearing the consequences of getting caught;
Road rage; and
Having no valid driver's license.
None of the aforementioned reasons can qualify as a legitimate excuse for fleeing the scene of a car accident in Manchester or elsewhere in New Hampshire.
Fleeing the Scene of an Accident is a Crime in New Hampshire
Under New Hampshire's RSA Section 264:25, it is illegal to flee the scene of a car crash in New Hampshire.
The statute requires drivers who know or should have known that they were involved in an accident, which resulted in bodily injury, death, or property damage, to "immediately stop" at the scene of the crash. In New Hampshire, being charged with fleeing the scene of a crash is a class B felony. In addition to criminal penalties, a hit and run driver may also face civil penalties if the victim brings a personal injury lawsuit against the motorist.
Recovering Damages in a Hit and Run Crash
If the driver who fled is never identified and found, the hit and run victim may have only one source of monetary compensation: recovering damages through the Uninsured Motorist coverage (UIM) as part of their own auto insurance policy. Unlike in many other states, the UIM coverage is mandatory in the state of New Hampshire – IF YOU HAVE INSURANCE. To help protect yourself from an uninsured or underinsured driver, everyone should make sure they have adequate insurance.
However, just because you have Uninsured Motorist coverage does not necessarily mean that you are guaranteed to obtain compensation. The injured victim will have to prove that they were injured in a hit and run crash and ensure that their claim meets all of the requirements to recover damages.
That is why it is advised to consult with a Manchester car accident attorney to obtain compensation following a hit and run crash in New Hampshire. Contact the Law Office of Manning Zimmerman & Oliveira PLLC, to schedule a consultation. Call at 603-624-7200 today.
Resources:
whdh.com/news/driver-arrested-after-fleeing-manchester-nh-crash/
patch.com/new-hampshire/bedford-nh/conway-man-charged-fleeing-three-accidents-manchest-0
https://www.manningzimmermanlaw.com/heres-why-you-shouldnt-hang-your-face-mask-from-the-rearview-mirror/