How To Report An Accident To Your Insurance Company In New Hampshire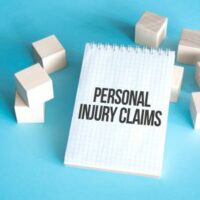 If you have been injured in an accident in New Hampshire, you may not know how to report your injury to your insurance company. If the driver who caused the accident is uninsured or minimally insured, you will likely need to make a claim against your own auto insurance policy. It is imperative that you report your accident in a timely manner to ensure that you get fair and full compensation for your injuries.
It is critical to work with a skilled and knowledgeable personal injury lawyer to help you handle all negotiations with the insurance company on your behalf while you can focus on recovering from your injury and returning to work as soon as possible.
Contact our Manchester personal injury attorneys at the Law Office of Manning Zimmerman & Oliveira PLLC to discuss your situation and handle your claim.
Reporting Your Injury to the Insurance Company
Most insurance policies require the policyholder to report their injury to the insurance company and cooperate with the investigation of your claim. You must notify the insurer of your injury within the applicable timeline.
Note: Review your insurance policy to check how long you have to report your injury to the insurer. Failure to provide timely notice can result in the denial of your personal injury claim.
After receiving your report, your insurance company will defend you against claims filed by anyone else involved in your accident if another person claims that you were at fault, either wholly or in part, for the accident.
The insurance carrier will assign a claims adjuster to handle your personal injury claim.
Communicating with the Adjuster After Filing Your Claim
After filing a personal injury claim with the insurance company, you will hear from the claims adjuster assigned to your case. Your first contact with the insurance claims adjuster can occur:
Via a phone call;
Via email (less frequently, mail); or
The adjuster may offer to meet in person, which is rarely the case.
When you receive a phone call or email from the claims adjuster or meet with them, they will ask you to provide details about the accident and your medical condition. Also, the adjuster may ask you to sign medical release forms that would give the insurance company access to your medical records.
However, do not sign anything until you have consulted with an attorney. If the adjuster has unlimited access to your medical records, including your unrelated medical records, they may eventually find something as an excuse to undervalue your personal injury claim.
Providing a Recorded Statement to the Claims Adjuster
When the claims adjuster first contacts you, they may introduce themselves and ask you to provide a recorded statement right away. They may even say that giving a recorded statement is important to speed up the claims process. This is likely not true  giving a recorded statement will likely have no impact on the timeline of your injury claim. However, you should be aware that your auto insurance policy likely has language requiring you to cooperate with them and/or to provide them with a recorded statement in order for your coverage to apply.
The reason why claims adjusters are so eager to take your recorded statement is that it can be used against you to devalue or deny your claim. By agreeing to provide a recorded statement, you are walking on thin ice. Claims adjusters are trained to make claimants say things that will later be used as grounds to reduce the value of your claim or deny your claim altogether. An attorney can help you practice your statement and go over your recollections with you to make sure your words do not get twisted around by the insurance company.
For this reason, do not delay contacting an experienced personal injury attorney before you get a call from the claims adjuster. Speak with our personal injury lawyers in New Hampshire to discuss your case. Contact the Law Office of Manning Zimmerman & Oliveira PLLC for a free, no-obligation consultation. Call 800-984-3151.