Who's Liable For A Truck Accident In New Hampshire?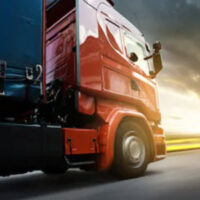 Being injured in a truck accident is always stressful and intimidating because these crashes cause more devastating injuries than car accidents. If you were involved in a collision with an 18-wheeler, semi-truck, tractor-trailer, or any other large truck, you might wonder, "Who can be held liable for the accident?"
Unfortunately, it is not always easy to determine fault following a truck accident because multiple parties may be liable for your injuries and damages.
For this reason, it is advisable to consult with a knowledgeable attorney to analyze the specific facts of your case and determine liability in your truck accident case. Contact our attorneys at the Law Office of Manning & Zimmerman, a top-rated law firm in New Hampshire, to discuss your unique case.
How is Fault Determined in a Truck Accident Case?
Determining liability in a truck accident usually requires an in-depth and thorough investigation. In order to determine fault, your attorney will need to gather sufficient evidence to prove liability.
The following parties may be held liable for your injuries and damages resulting from a truck accident in New Hampshire:
The truck driver. The trucker may be solely responsible for causing your accident, especially if they are classified as an independent contractor.
The trucking company. If the truck driver was classified as an employee of a trucking company and was performing his/her duties at the time of the collision, their employer may be held liable for the collision. Trucking companies are held liable for the negligent actions of their employees under the respondeat superior doctrine.
The company responsible for hiring, training and oversight. If a truck accident was caused by inadequate hiring, training or oversight of employees/contractors, the employing company could be held liable if their negligence.
The company responsible for vehicle maintenance. If a truck accident was caused by inadequate maintenance of the truck, the company or contractor responsible for inspecting and maintaining the vehicle could be held liable if they were negligent.
The company responsible for loading and securing the cargo. If a crash occurred due to improperly loaded or secured cargo, the company or contractor responsible for securing and loading cargo might be at fault for the accident.
The vehicle or automobile parts manufacturer. If faulty or defective vehicle parts caused or contributed to a truck accident, the manufacturer of the vehicle and/or parts might be liable for the resulting damages and losses.
Other motorists. Truck accidents may occur due to negligence, in whole or in part, of other motorists. If your crash involved two or more vehicles, consult with a skilled attorney to investigate your crash.
A government entity. Sometimes, the drivers involved in a truck crash are not at fault for causing the accident. When a collision was caused by poor road conditions or improper signage, you may be able to file a claim against the government entity responsible for the maintenance of the road where your accident took place.
In many truck accident cases, there may be multiple at-fault parties. This is one of the many reasons why it is important to seek legal counsel to determine liability in your case.
Contact Manchester Truck Accident Attorneys to Get a Free Consultation
It is advised to consult with an experienced attorney to help you establish fault in your case and obtain the compensation to which you are entitled. Schedule a free consultation with our Manchester truck accident attorneys at the Law Office of Manning & Zimmerman. Call 603-624-7200 to discuss your case.