Can You Sue a New Hampshire Nursing Home for Coronavirus (COVID-19) Exposure?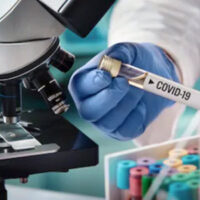 Senior citizens are the most vulnerable group of people to experience serious complications from COVID-19. Also, according to the Centers for Disease Control and Prevention, older adults have the highest fatality rate from coronavirus.
For this reason, the CDC issued special guidance for nursing homes and long-term care facilities to help minimize the risk of the COVID-19 outbreak in these high-risk facilities. While many nursing homes across New Hampshire are taking precautionary measures to curb the spread of the virus, others may have failed to adequately protect their residents from COVID-19 exposure.
This is evident from a recent report by WMUR, saying that ten recent coronavirus deaths in New Hampshire were linked to three nursing homes and long-term care facilities. Lori Shibinette, a commissioner of the Department of Health and Human Services, revealed that ten recent deaths in New Hampshire were linked to outbreaks at three facilities in which residents and staff members contracted the virus. These facilities included:
Hanover Hill Health Care Center, a Manchester nursing home where 37 residents and 13 staff members tested positive for coronavirus, and four people died. Shibinette said that the COVID-19 outbreak was confined to one floor of the facility.
The Huntington, a Nashua assisted-living facility in which 19 residents and 11 staff members tested positive for COVID-19, and five people died. Shibinette revealed that there had been no new coronavirus cases in the facility in the last three days.
Crotched Mountain residential care facility in Greenfield, where three residents and 11 staff members tested positive for coronavirus, and one person died.
In addition to these three facilities, more than ten other nursing homes in New Hampshire reported confirmed cases of coronavirus in residents and staff members. As of April 21, there were a total of nearly 1500 confirmed COVID-19 cases and 42 deaths in New Hampshire. Manchester led the state with the most confirmed cases (129).
Can You Sue a Nursing Home for COVID-19 Exposure?
Since older adults are at an increased risk for severe illness from coronavirus, nursing homes should take all reasonable precautionary measures to prevent COVID-19 exposure. Unfortunately, some facilities may have failed to adopt such measures, which causes large numbers of residents to contract the virus.
But can an infected resident, or their family members, sue the nursing home or assisted-living facility for exposing their loved one to COVID-19 or wrongful death? That depends on whether the infected resident's family members can prove that the facility failed to take reasonable measures to prevent the infection. You might have a valid nursing home neglect claim if the facility did not adopt precautionary measures in time to minimize the risk of exposure.
Contact our Manchester personal injury attorneys if you believe that a nursing home's negligence, carelessness, or recklessness caused your loved one to contract COVID-19. If your family member manifests any coronavirus symptoms, including fever and coughing, contact their primary care physician. Speak with our attorneys at the Law Office of Manning Zimmerman & Oliveira PLLC at 603-624-7200 to discuss your options today.
Resources:
wmur.com/article/new-hampshire-coronavirus-update-april-8-2020/32081692
cdc.gov/mmwr/volumes/69/wr/mm6912e2.htm
https://www.manningzimmermanlaw.com/can-you-recover-damages-after-a-snowmobile-accident-in-new-hampshire/