The Spread of the Coronavirus (COVID-19) in Manchester, New Hampshire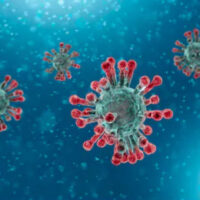 The coronavirus (COVID-19) has killed over 44,000 people in the U.S. and more than 177,000 globally. As the number of confirmed cases of the virus surpassed 800,000 and continues to rise by the hour in the United States, most states are ordering at least some type of stay-at-home orders for residents.
Coronavirus (COVID-19) Symptoms to Watch Out For
In a statement, State Epidemiologist, Dr. Benjamin Chan said that the increasing number of confirmed cases of coronavirus in New Hampshire and evidence of community-based transmission indicates that the pandemic is "intensifying" in the state.
While the state of New Hampshire has introduced measures to "prevent larger-scale transmission" at schools and larger gatherings, Chan reminded residents that it is "critical" for all residents to monitor themselves for coronavirus symptoms and practice social distancing.
Symptoms of COVID-19 include:
Fever
Respiratory problems
Coughing
Shortness of breath
Fatigue
Headache
Chills
Tiredness
Most symptoms of COVID-19 may not show until several days into the illness. In fact, many people may not develop any symptoms at all, though they can still transmit the disease. According to research in the journal Annals of Internal, the majority of people infected with coronavirus develop symptoms within 12 days.
8 Health Precautions to Reduce COVID-19 Exposure
As New Hampshire health officials recommend residents to quarantine and self-isolate to prevent the spread of the virus, most restaurants, stores, bars, and other businesses across Manchester have closed or reduced work hours due to the COVID-19 outbreak.
Also, state health officials recommend residents to take the following precautions:
Practice social distancing;
Avoid public places;
Stay home as much as possible;
Wash hands frequently;
Cover your mouth and nose when coughing or sneezing;
Wear a mask if you do have to go out in public
Stay at least 6 feet away from other people;
Avoid sharing drinks, food, smoking or vaping devices, as well as other objects that may transit saliva; and
Disinfect frequently touched surfaces.
Those who develop any coronavirus symptoms, such as fever or cough, must stay home and call their healthcare provider. If you do not have one, contact DHHS at 271-4496 if you notice any symptoms of COVID-19.
All of us at the Law Office of Manning Zimmerman & Oliveira PLLC, hope that people are staying safe. Below are some resources for additional information:
The latest information on COVID 19 in New Hampshire: nh.gov/covid19/
New Hampshire's Emergency Orders: governor.nh.gov/news-media/emergency-orders/index.htm
How the New Hampshire Courts are addressing COVID 19: courts.state.nh.us/aoc/corona-covid-19.html
https://www.manningzimmermanlaw.com/can-you-sue-a-new-hampshire-nursing-home-for-coronavirus-covid-19-exposure/