COVID-19: Surgeries and Other Procedures Postponed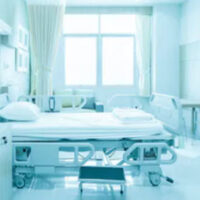 On May 4, 2020, New Hampshire hospitals reopened their doors for certain elective surgeries and time-sensitive medical procedures that were previously postponed due to the COVID-19 pandemic. Still, many procedures remain postponed until further notice.
COVID-19: Hospitals Reopen Their Doors, But Not to Every Patient
Since mid-March, hospitals in New Hampshire and across the country were ordered to delay most elective and non-emergency procedures in response to the COVID-19 pandemic. Previously, reports indicated that hospitals in New Hampshire were losing revenue at a rate of $200 million per month due to the coronavirus crisis.
NH Gov. Chris Sununu's executive order, which was issued on May 1, indicated that hospitals and healthcare facilities were allowed to begin treating non-emergency patients as long as the procedures are time-sensitive and the facility is able to provide adequate levels of personal protective equipment (PPE) and maintain the capacity to respond to a possible surge in coronavirus patients.
After Sununu's order, hospitals across New Hampshire reopened their doors to focus on the lower-risk surgeries and resumed such procedures as:
Joint replacement
Orthopedic surgeries
Open heart procedures
Biopsies
Other time-sensitive procedures
At the same time, most health facilities are continuing to postpone most surgeries and procedures that would lead to prolonged postoperative intubation and pose an increased risk of spreading particles from the lungs and leading to COVID-19 infections.
Will you choose to proceed with your time-sensitive procedure?
Many patients whose surgeries have been postponed due to the coronavirus crisis experience physical pain and emotional distress as they have no choice but to wait for their medical procedure. But you may also have concerns. You should talk with your medical provider about your concerns. The medical professionals caring for you are in the best position to give you advice on whether your medical procedure can wait and the pros and cons of having surgery at this time.
Some suggestions of topics to discuss with your medical provider:
Can I safely wait to have my procedure at a later date?
If I do wait, when might be a safer time to proceed?
What are the health implications if I wait?
What are the possible risks or complications if the procedure is postponed?
Is there going to be a backlog for procedures in the future, which will cause me to have to wait even longer?
What steps is your facility taking to help minimize the risk of COVID exposure for people having procedures?
Some care should not be delayed!
During these uncertain times, many patients themselves refuse to visit hospitals in New Hampshire out of fear of contracting the coronavirus disease, even after a traumatic event such as a car accident. While this is understandable, the problem is that potentially serious medical conditions may be overlooked – which could lead to serious complications.
If you have been injured but are not sure about your injuries or if you need care, we recommend that you contact your primary care doctor immediately. Most facilities can now arrange for at least a phone consult with a nurse to help you determine what further care may be needed, or if your condition can wait.
Despite fears of contamination, it is important to get necessary medical care.
If you have been injured in a car crash or under other circumstances where someone else was at fault, contact the Personal Injury Attorneys at the Law Office of Manning Zimmerman & Oliveira PLLC, to discuss how we might be able to help you with your claim. Call at 603-624-7200 to get a free consultation.  To maintain social distancing, phone and Zoom consults are available!
Resources:
nhpr.org/post/sununu-lays-out-partial-roadmap-reopening-nhs-economy#stream/0
unionleader.com/news/health/coronavirus/nh-hospitals-losing-revenue-at-a-rate-of-200-million-a-month/article_66c6cad8-8104-5cbc-acd7-d0b17111ae6d.html
https://www.manningzimmermanlaw.com/the-spread-of-the-coronavirus-covid-19-in-manchester-new-hampshire/