Can I Sue A Dog Owner If The Dog Bites My Child?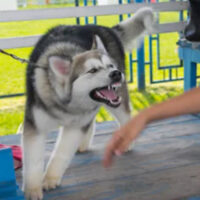 Dogs are often called a man's best friend. However, when a dog bites your child, it is difficult to call it your friend. Under New Hampshire law, you may be able to sue the owner of the dog that bites you or your child.
Since each situation is unique, it is vital to speak with a knowledgeable attorney to determine if you can hold the dog owner liable for your child's injury. Contact a Manchester dog bite attorney to determine liability in your case.
New Hampshire Adopted the Rule of "Strict Liability"
Each year, approximately 4.7 million Americans are bitten by dogs, of which about 20% require medical attention. Children are at the greatest risk of dog bites because they are more likely to provoke or frighten dogsthan adults are.
In New Hampshire, dog owners and keepers are strictly liable for dog bites (NH Rev Stat § 466:19). This means that, generally, the owner or keeper of a dog that bites someone is automatically liable for injuries caused by their pet.
Many other states have a one-bite rule, which makes it nearly impossible to sue a dog owner for a dog bite if their pet has not bitten anyone in the past.
Exceptions to New Hampshire's Dog Bite Strict Liability
However, there are several exceptions to the strict liability rule in New Hampshire:
The injured person was unlawfully trespassing on private property;
The victim was committing a crime at the time of the attack; or
The injured person provoked the dog.
Under the strict liability doctrine, a person who was injured (or the parents of a minor child) does not need to prove that the dog owner was negligent or failed to restrain the animal or do anything to prevent the incident.
What Happens if New Hampshire's Strict Liability Rule is Not Applicable in Your Case?
New Hampshire's strict liability rule is not always applicable when a dog bites a child or adult. However, you may still be entitled to compensation even if the strict liability rule does not apply.
If you or your child is bitten by a dog due to the negligence of another person (not the dog owner), the owner of the animal may not be held strictly liable for the resulting injuries. However, you may still be able to pursue compensation through a personal injury claim against the negligent person.
Example. You rent an apartment in an apartment complex. Your landlord knows that someone's vicious dog often wanders into the common areas of the complex. However, the landlord does not warn you or do anything about it. As a result, your child is attacked and bitten by that dog. In that situation, you will most likely be able to sue the landlord for their failure to take safety precautions to prevent the incident.
Contact a Manchester Dog Bite Attorney
If your child was bitten by a dog in Manchester or other parts of New Hampshire, it is essential to consult with a knowledgeable attorney to sue the dog owner or another liable party and help you recover damages.
Contact our attorneys at the Law Office of Manning Zimmerman & Oliveira PLLC for a case evaluation. Call 603-624-7200.
Resource:
cdc.gov/mmwr/preview/mmwrhtml/mm5226a1.htm