Does New Hampshire Follow The "One Bite" Rule?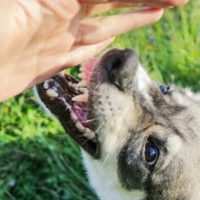 There can be no doubt that dogs are one of the most popular family pets in the US. The American Veterinary Medical Association reports that there are almost 85 million canines living in households across the country, and the majority of them are loyal and loving. However, no matter how well-behaved a dog may seem, it is still an animal that can be unpredictable. Individuals can suffer severe injuries from a dog bite, and the financial and emotional consequences may be significant. Surgery is often required to repair the damage, and infection is a serious concern.
Fortunately, New Hampshire protects victims of dog bites by providing them with options to recover compensation for their losses. Under the circumstances, you may be wondering whether the state goes by the "one bite" rule or other legal theories for purposes of proof. There are multiple theories of liability that may affect your claim, so count on a Manchester dog bite attorney for assistance. An overview of the relevant concepts is also useful.
 Synopsis of the New Hampshire Dog Bite Statute 
The state law covering dog bite injuries creates a legal remedy based upon strict liability. The dog's owner is liable when the animal causes injuries or property damage through vicious or mischievous acts. In other words, the statute is NOT the same as the one bite rule. Some additional points are important:
Anyone who owns, keeps, or possesses the dog could be held accountable.
The law applies to any injury that a dog could cause, such as a knock-down or mauling.
It is a defense to a dog bite claim if the victim was trespassing or engaged in other misconduct. 
Other Theories of Dog Bite Liability 
There are additional claims that arise under common law (which refers to the opinions of judges in previous court cases). You may have a claim based upon negligence, in which the dog bite injuries happened because the owner did not exercise reasonable care in managing the animal. An associated theory of liability is negligence per se, in which the specific form of negligence is a failure to comply with laws that apply to dogs. For example, the dog's owner could be accountable for not keeping the animal on a leash as required by local regulations.
 Damages for Dog Bite Injuries 
Whether you are pursuing a claim under the statute or common law theories, compensation for victims is generally the same. You may qualify to recover:
Medical costs, including emergency treatment, surgery and cosmetic procedures, hospitalization, and other care;
Lost income, if you were unable to work because of your dog bite injuries;
Pain and suffering;
Emotional distress; and,
Scarring and disfigurement. 
Trust a Manchester Dog Bite Lawyer to Protect Your Rights
It is encouraging to know that you have legal remedies, and our team at the Law Office of Manning Zimmerman & Oliveira PLLC is prepared to help you pursue them. Please contact us today at 603.624.7200 or go online to set up a no-cost case review with a New Hampshire dog bite attorney.
Source:
avma.org/events/national-dog-bite-prevention-week