Deadliest Types Of Truck Accidents In New Hampshire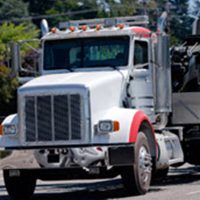 Truck accidents may not be the most common type of motor vehicle crash that plagues New Hampshire roads, but they do tend to cause considerable death and destruction when they occur. The Federal Motor Carrier Safety Administration (FMCSA) reports that there are around 412 collisions involving semis, 18-wheelers, tractor-trailers, and large commercial vehicles in the state every year. These incidents cause 8 fatalities and injure 170 people in 2021, but data for 2022 is even more concerning. So far, truck accidents have increased 12.8 percent compared to 2021. This means that, by the end of the year, there could be 10 deaths and up to 195 victims who suffer harm.
Any truck crash is severe because of the massive size, but there are some collisions that are more extreme than others. Fortunately, New Hampshire laws allow you to seek compensation for these losses, and a Manchester truck accident lawyer will guide you through the legal process. Some background information is also useful.
 Deadliest New Hampshire Truck Collisions
 The length, weight, and nature of the cargo are all factors that either create a risk of crashes or increase the devastation when they happen. In addition to issues such as running a stop sign or failing to stop for traffic ahead of them, some of the most devastating truck accidents also include:
Jackknife Collisions: When the operator loses control over the rig, the trailer may swing out and slide perpendicular to the cab section in a shape similar to a jackknife.
Rollovers: An unstable trailer, perhaps due to improper loading, leads to imbalance. If the truck driver takes a turn too quickly with an unstable load, the entire rig can flip.
Underride Crashes: The lower deck of a truck and trailer can be up to foot higher than a passenger vehicle, leading to an underride truck accident when the car slides below. These crashes are horrific due to the potential for decapitation. 
Damages in Truck Crash Claims 
Compensation in New Hampshire traffic collisions aims to reimburse the victim for physical, financial, and emotional losses. If you were hurt or lost a loved one, you will seek monetary damages by filing a claim with the insurance company that covers the truck driver and/or trucking company. You can also go to court if the insurer refuses to pay a fair amount. Depending on the specifics of your case, you may qualify to recover:
Economic Damages: This category includes tangible losses, such as medical costs for emergency care, surgery, hospitalization, and other treatment. You may also be entitled to lost wages if you missed work.
Noneconomic Damages: Some truck accident losses are personal and subjective because they impact your quality of life. Examples of noneconomic damages include pain and suffering, emotional distress, and scarring and disfigurement. 
Discuss Legal Remedies with a Manchester Truck Accident Attorney
It is encouraging to know that damages are available for victims, but you will need skilled legal representation to navigate the process. The Law Office of Manning Zimmerman & Oliveira, PLLC will handle all important tasks, so please contact us today. You can schedule a free consultation with a New Hampshire truck crash lawyer by calling 603.624.7200 or visiting our website.
Source:
ai.fmcsa.dot.gov/CrashStatistics/Default.aspx?STATE_ID=NH