Know Your Employment Rights!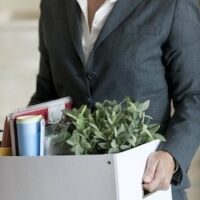 What is Wrongful Termination?
Should a dental hygienist who was fired by her boss for being irresistibly attractive have a case for wrongful termination? What about an employee who reported illegal business practices and was fired just days later?
Since most working Americans are considered "at-will" employees, we think you should know your rights when an employer crosses the line.
While New Hampshire is generally an "at-will" employee state, New Hampshire laws do provide important protections for employees. New Hampshire laws protect employees from discrimination or harassment based on race, nation of origin, gender, age, or sexual orientation. Additionally, the 40,000 New Hampshire employees injured annually are protected by workers' compensation laws designed to help them get healthy and return to work. If lawmakers intend to change any of the limited protections employees have, it is imperative that the impact of any changes that will affect employees are considered.
at the Law Office of Manning Zimmerman & Oliveira PLLC, our attorneys assist employees who were injured on the job and were denied their workers' compensation claims. The process of recovering workers' compensation benefits can be frustrating and time-consuming. Our experienced and knowledgeable workers' compensation attorney could make filing process easier for you. If you have been hurt on the job and your compensation claim is denied, contact us at the Law Office of Manning Zimmerman & Oliveira PLLC, we will be happy to assist you.