NH Attorneys Discuss Wrongful Death Claims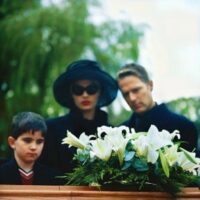 If you have lost a loved one due to negligence, the New Hampshire wrongful death attorneys at the Law Office of Manning Zimmerman & Oliveira PLLC can explain the legal options you may have to hold the responsible party or parties accountable.
Wrongful Death is a Civil Action
Under New Hampshire law, a wrongful death claim may be filed if one party's negligent, reckless or intentional act caused the death of another person. Although the allegation in such an action is that the defendant's conduct is the legal cause of the person's death, a wrongful death action must be distinguished from a criminal charge, which is brought by the government. In some instances, the New Hampshire wrongful death attorneys at the Law Office of Manning Zimmerman & Oliveira PLLC will explain that a criminal case will be filed separately from the civil action for wrongful death, but the two cases are independent of one another. Unlike a criminal conviction that may result in incarceration, fines and probation, the only remedy that is available under a wrongful death claim is monetary compensation.
Wrongful death cases may be the result of motor vehicle crashes, workplace injuries, defective products, or other catastrophic injuries.
Who Can Bring a Wrongful Death Claim
Each state has laws that control who has standing to file a wrongful death action. New Hampshire allows any person interested in the estate of a decedent to file such a claim. Typically, a wrongful death action is brought by the administrator of the estate or surviving family members of the decedent. See this article for more in-depth information on who can bring a wrongful death claim, and this list of frequently asked questions (FAQs).
Damages that May be Recovered
There are different categories of damages that are recoverable in a wrongful death claim. It may be helpful to consider compensation that the deceased could be entitled to had he or she lived, as distinguished from the economic losses suffered by those individuals the decedent left behind. Consequently, damages for the cost of medical treatment incurred by the decedent prior to death may be recovered, as well as any other expenses incurred as a result of the negligent act. This may include pain and suffering. Additionally, funeral and burial expenses are included as damages, as well as compensation for what the deceased would have earned in his or her lifetime. Family members are also entitled to compensation for the loss of care, comfort, and companionship of the decedent, and may also have a claim for pain and suffering damages. A spouse is entitled to recovery for loss of consortium.
The Measure of Damages
In determining the proper amount of damages, various factors are considered, including the age of the decedent. How many years, based on life expectancy data, were taken away? Years of work until the expected retirement age are established and compensation for salary, pension and benefits are calculated. Each survivor had a different relationship with the deceased, and compensation for that loss is based on individual factors. Additionally, the loss of the services the decedent provided, such as cooking, cleaning and household maintenance, is recoverable.
Limitation on Damages
Despite efforts to place limitations or caps on damages, the New Hampshire Supreme Court has generally found caps on non-economic damages in wrongful death cases to be unconstitutional. By statute, however, recovery for certain types of damages are available only to a spouse, child, parent or dependent relative.
Statute of Limitations
The general rule is that a wrongful death action must be initiated within three years of the date of death. An exception may be permitted if it is reasonable to conclude that the cause of death was not discoverable until a later time. If the defendant is a government entity, notice of the intent to file a wrongful death action may be required prior to the expiration of the statute of limitations and damages may be limited.
Other Considerations
New Hampshire is a modified comparative negligence state, which means that recovery is not barred if the decedent was, in some measure, responsible for his or her own death, as long as the defendant's fault exceeds that of the deceased.
Contact NH Personal Injury Attorneys for Legal Advice
Wrongful death actions involve an extremely complex are of law. For compassionate and experienced counsel, call the New Hampshire wrongful death attorneys at the Law Office of Manning Zimmerman & Oliveira PLLC, at 603-624-7200.