What Is The "Coming And Going" Rule In Workers' Compensation Cases?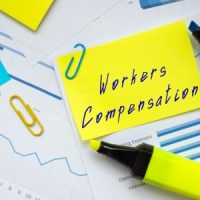 Many workers in New Hampshire view their commute as just another part of the job. After all, driving to and from work is not an enjoyable activity – unless you drive to work in a helicopter or you have a chauffeur! In fact, the grinding stress of traffic is often the worst part of our workday. What makes this even worse is that we don't even get paid for our commute to work. Why? Because as far as your employer is concerned, work doesn't begin until you clock in.
This seemingly straightforward distinction can pose a few interesting issues when it comes to workers' compensation claims. Shouldn't you have the right to receive compensation from workers' compensation benefits if you were injured during the drive to work? In most cases, the answer is a very clear "no." However, there are a few notable exceptions to the rule, and this is where this area of law gets interesting.
If you have been injured during any work-related activity, you should always get in touch with a qualified, experienced personal injury attorney in New Hampshire as soon as possible. These legal professionals can help you strive for the best possible results in a highly confident manner, guiding you towards a favorable outcome. You never know what you might be entitled to until you book a consultation with a lawyer and receive personalized advice. Remember, internet research only gets you so far.
What is the "Coming and Going" Rule? 
Simply put, the "coming and going" rule excludes you from coverage if you were injured during your commute to or from work, although in New Hampshire there is typically coverage under workers' compensation once you have arrived in you work's parking lot and are walking into the building at the start of your shift, or leaving at the end of your shift. The logic is that a commute itself does not constitute the "normal course and scope" of employment, and therefore you are entitled to nothing if you become injured.
A Notable Exception in New Hampshire 
That being said, the "coming and going" rule is not written in stone, and it is up to the Department of Labor and, on appeal, the New Hampshire Supreme Court to interpret the rule. And in some cases, Court has decided that injuries during commutes are in fact compensable. A clear example occurred recently in New Hampshire when a logging company employee was injured while driving home from work.
The incident occurred in 2019, when the individual was told to clock out and head home at lunch time due to a coming storm. The plan was to return back to the worksite at 8 PM in order to clean up the inevitable debris from the storm. The employee did as he was told, but he was injured in a car accident on the way home. He filed a workers' comp claim that was denied, with the employer arguing that these injuries occurred outside of the normal scope and course of the employee's work.
However, the employee argued that he could receive compensation under the "special errand" exception to the "coming and going" rule. Under this exception, employees can receive compensation if they are instructed to make an "off-premise journey" within the course of the employment. The New Hampshire Supreme Court found that the employee was in fact deserving of compensation under this exception. The key factor here is that he was instructed to return home at an irregular time – and he was expected to return to work after a pause.
Enlist the Help of a Qualified Attorney Today 
If you've been searching for a qualified, experienced, look no further than Law Office of Manning Zimmerman & Oliveira, PLLC. With our assistance, you can strive for the best possible results. Remember, you could be entitled to more than you think. Book a consultation, and we can guide you towards favorable results after assessing your unique situation.
Sources: 
ncci.com/Articles/Documents/II_IR2016-Fall-Coming-Going.pdf
businessinsurance.com/article/20220608/NEWS08/912350413/Tree-company-employee-gets-benefits-for-car-accident-after-leaving-work