What Benefits Are Available to New Hampshire Workers Under Workers' Comp?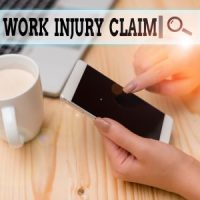 Most New Hampshire workers are vaguely aware that workers' compensation offers them a range of benefits if they become injured. Very few understand the details. With this basic overview of your workers' compensation benefits, you can approach your career with a greater degree of confidence and efficiency. It's almost impossible to fight for your rights as a worker if you're not even aware of what these rights are. Let's find out what workers' comp really offers you:
The Number-One Benefit: Medical Treatment 
As an injured worker, your first priority should be your health. Fortunately, one of the key benefits of New Hampshire workers' comp is coverage of your medical bills. Your work injured related treatment will be paid for by the workers' comp insurance that your employer is legally required to keep in New Hampshire. Not only do you have the right to get the treatment you need to fully heal, but you also have the right to choose a healthcare provider that you prefer, unless your workplace is part of a managed care system.
Your Right to An Attorney 
As a New Hampshire worker who is desperately seeking compensation for your injuries, another important benefit is your right to an attorney. Lawyers can be useful in many situations. They can represent you if the insurance company refuses to pay for your medical bills, arguing that the injury is work-related and deserves to be compensated. When your claim is denied or refused in this manner, you may have to attend a hearing through the labor department. Having a lawyer at your side in this situation can be a real asset.
Indemnity Benefits 
Another important benefit is the coverage of your lost wages. This is known as "indemnity benefits." As a New Hampshire worker, you are entitled to 60% of your prior wages, based on an average of your previous 26 weeks of employment. Attorneys can help you increase this benefit in some cases. For example, they might point out income from other jobs or other sources that you might not have considered or the insurance company refused to include in their calculations.
Vocational Rehabilitation Benefits
Vocational rehabilitation services are re-training programs meant to restore the employee to, or as close as possible to, his prior earning capacity. Although Vocational Rehabilitation services are provided in a variety of settings, Workers' Compensation Vocational Rehabilitation is provided by private rehabilitation companies, which are staffed by Certified Vocational Rehabilitation Providers. The services they provide are regulated and monitored by the Department of Labor to ensure compliance with the law.
Permanent Impairment Rating
A permanent impairment award, is an award for the percentage of permanent loss of use to a compensable body part. Compensable body parts are listed in the statute giving the total number of weeks allowed. The award is a separate and distinct benefit and is in addition to any other benefit being paid such as weekly compensation, medical benefits, and vocational rehabilitation. The award is calculated by your doctor using a series of tables as required by the law. The workers' compensation insurance carrier may object to your doctor's calculations and may require you to participate in a hearing to determine how much you are entitled to.
Where Can I Find a Qualified Workers' Comp Attorney in New Hampshire? 
If you've been searching for a qualified, experienced Manchester workers' compensation attorney, look no further than the Law Office of Manning Zimmerman & Oliveira PLLC. During your first consultation with us, you can learn more about the workers' comp system in New Hampshire. We can also guide you toward the compensation you need and deserve – even if your workers' comp claim has already been denied. Reach out today to get started.
Sources: 
youtube.com/watch?v=GF419yJ3pjg&t=1s
nh.gov/labor/workers-comp/