What Damages Can I Claim After A Head Injury In New Hampshire?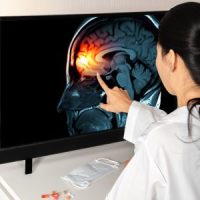 Head injuries are some of the most serious injuries imaginable, as they can affect not only your physical well-being but also your mental health. Unfortunately, head injuries are often associated with the negligence of third parties, such as property owners, reckless drivers, and many others. If you have suffered a head injury and you know someone else is to blame, you have every right to explore your options. With help from a lawyer, you can recover considerable compensation for your damages. But what a second… What kind of damages can you actually claim?
Non-Economic Damages Associated with Head Injuries 
Non-economic damages include everything negative you might have experienced that is not associated with financial losses. In other words, these are unquantifiable damages that cannot be represented by receipts or dollar amounts. Examples of non-economic damages associated with head injuries include:
PTSD
Depression
Anxiety
Personal changes
The end of relationships
Loss of enjoyment of life
Emotional distress
Pain & suffering
Other mental health issues
People who suffer head injuries can experience a range of mental health issues. Depending on how the injury has affected your brain, you can develop a range of cognitive and emotional problems. Many victims have trouble regulating and controlling their emotions. Some have lowered inhibitions, causing them to do things that they would never have dreamed of before the injury. These mental health issues can end relationships, cause rifts between family members, and make it impossible to find employment. In addition, many head injury victims engage in substance abuse because they are searching for ways to deal with this distress and self-medicate.
Economic Damages 
Economic damages are represented by financial losses you suffered as a direct result of your injuries. Economic damages are easy to quantify because they are represented by dollar amounts. Examples include:
Medical expenses
Missed wages
Funeral expenses
Psychologist fees
There may be other types of financial losses associated with your injury. As a general rule, any out-of-pocket expenses you incurred as a direct result of your injury should be covered by your settlement. It's always a good idea to save your receipts – even if you're not sure whether the expense constitutes an economic damage. It is also very important to get the medical treatment you need. Do not avoid treatment in an effort to save money, because this can make.
Enlist the Help of a Qualified Attorney Today 
For help from a Manchester personal injury lawyer, contact the Law Office of Manning Zimmerman & Oliveira PLLC. Over the years, we have assisted numerous injured plaintiffs with head injuries, and we know full well how serious these issues can be. With our assistance, you can strive for the compensation you deserve. Whether you're dealing with economic damages, non-economic damages, or a combination of both, we can make sure you get everything you need to continue with your life. Book your consultation today to get started.