How Do I Prove Non-Economic Damages In A Personal Injury Lawsuit?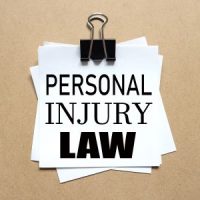 If you have been injured in a New Hampshire accident, you may be suffering from a range of both physical and psychological issues. Unfortunately, psychological issues often remain long after physical scars have healed. Sometimes, it is the psychological issues that are the most life-altering after a major crash or fall. But how exactly do you prove that these damages are legitimate? After all, a mental health issue is much more difficult to spot than a broken leg or a third-degree burn.
What Are Examples of Non-Economic Damages? 
A non-economic damage is a loss that you have suffered that cannot be quantified in dollar amounts. While you might get a receipt for the cost of a medical bill, no one ever tells you how much depression or PTSD "costs." Because of this distinction, psychological issues are known as "non-economic damages."
Examples of non-economic damages include:
Pain & Suffering
Emotional Distress
Loss of Enjoyment of Life
Loss of Consortium
Loss of Purpose
PTSD
Depression
Anxiety
Disfigurement
Proving That Your Non-Economic Damages Are Legitimate 
Depending on the specific circumstances of your situation, you may need to use various strategies to prove that your non-economic damages are legitimate. That being said, some non-economic damages are obvious and indisputable. For example, a plaintiff obviously experiences emotional distress when faced with an invasive surgery after a car accident. They will likely experience pain & suffering when recovering from a hip fracture caused by a spill at a grocery store. No one will argue that these experiences are completely without psychological or emotional issues, but they may try to minimize the length, scope, or impact of these issues to limit their potential impact on your claim.
You may be able to prove that your pain & suffering is legitimate by pointing out that you were prescribed pain medication after various procedures. Perhaps your doctor took note of the severe pain you were experiencing during treatment. These medical records can help prove the legitimacy of your non-economic damages.
Some non-economic damages may require more specific strategies. For example, you may need to get assessed by an independent psychologist in order to determine if you meet the diagnostic criteria for PTSD. The same goes for other specific mental health issues like depression or anxiety. Disfigurement may result in an particularly large impact on your claim if you rely on your personal image for income. For example, facial scars may prevent you from continuing with an acting career or any other job that puts an emphasis on your personal image.
 Where Can I Find a Qualified Personal Injury Attorney in New Hampshire?
 If you've been searching for a qualified Manchester personal injury attorney, look no further than the Law Office of Manning Zimmerman & Oliveira PLLC. Over the years, we have helped many injured victims in New Hampshire, and we are well aware of the psychological issues that many of these victims experience. The truth is that you are fully entitled to pursue compensation for psychological problems that arose due to your accident. With our help, you can pursue a settlement or jury verdict that reflects the true extent of your economic and non-economic damages. Book your consultation today to get started.
Sources: 
nimh.nih.gov/health/topics/depression
mayoclinic.org/diseases-conditions/post-traumatic-stress-disorder/symptoms-causes/syc-20355967#:~:text=Post%2Dtraumatic%20stress%20disorder%20(PTSD)%20is%20a%20mental%20health,uncontrollable%20thoughts%20about%20the%20event.