Using Dashcam Footage in a New Hampshire Car Accident Lawsuit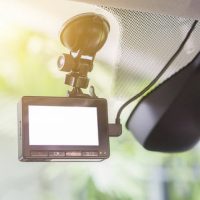 Today, many vehicles on New Hampshire's roads have dashcams that are always recording. These dashcams serve many purposes, although one of the most important applications for the footage is to establish fault in a car accident. Even if your vehicle does not have a dashcam, there is a strong chance that another vehicle captured your crash with their dashcam. But can you really use this footage as you pursue compensation for medical expenses, missed wages, and emotional distress?
Some Cars Have Built-In Dashcams 
Many newer vehicles have built-in dashcams that may automatically record at the time of an accident. Obvious examples include Tesla vehicles. Other brands that may offer vehicles with integrated dashcams include:
BMW
Subaru
Cadillac
Chevrolet
Toyota
Mercedes-Benz
Citroen
Mini
Do Dashcams Automatically Record Crashes? 
Many of the newer vehicles have technology that can automatically detect crashes. Under these circumstances, a dashcam may automatically activate and begin recording an incident. Not only that, but some of these dashcams begin automatically transferring the recorded footage into the cloud. This ensures that even if a car later becomes damaged by a secondary crash or a fire, the footage still exists on the web.
How Can I Use Dashcam Footage in an Auto Accident Lawsuit? 
You may wish to use dashcam footage in an auto accident lawsuit to determine fault. If this footage clearly shows that you were not to blame for the crash, this provides an obvious advantage as you seek compensation. Remember, New Hampshire follows a modified system of comparative negligence. This means that if you wish to receive compensation for your injury, you must show that you were less than 51% at fault for the crash. Dashcam footage can help you establish that another driver was mostly at fault.
Obtaining this footage may be difficult if it was not recorded by your own vehicle. During the pre-trial discovery phase, other parties to the lawsuit may be legally obligated to provide you with any footage they have taken. However, they may attempt to withhold it for obvious reasons. If all else fails, you may have the ability to obtain surveillance footage from other sources, like businesses in the area with their own cameras, instead for the same general results.
Of course, dashcam footage may also prevent you from receiving compensation if it shows you in a bad light. Ultimately, this is something you must discuss with your attorney to determine whether or not using dashcam footage is beneficial. Note that destroying this footage may cause serious legal consequences.
Where Can I Find a Qualified, Experienced Injury Attorney in New Hampshire? 
If you've been searching for a qualified, experienced Manchester personal injury attorney, look no further than the Law Office of Manning Zimmerman & Oliveira PLLC. Over the years, we have helped numerous injured plaintiffs pursue compensation after car accidents. While dashcam footage can certainly be helpful, there is other evidence that may be useful in this situation. Book your consultation today to discuss your legal options and pursue the compensation you need to cover medical expenses, missed wages, and emotional distress.
Sources: 
cobra.com/blogs/news/how-do-dash-cams-work
dashcamdiscount.com/car-brands-with-built-in-dashcam/#:~:text=Do%20cars%20come%20with%20built,%2Dspot%20monitoring%2C%20and%20now%E2%80%A6