New Hampshire Government Vehicles Keep Striking Residents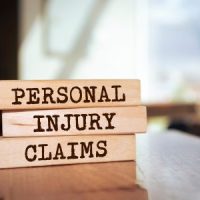 A vehicle owned and operated by a government agency is subject to the same rules and regulations as a private vehicle. When a government vehicle such as a bus or a police car causes injuries, victims are fully within their rights to seek justice. Recent cases in New Hampshire show that this is a real issue in the state, and a number of injuries have been reported. If you were injured by a government-owned vehicle in New Hampshire, you can work with a personal injury attorney to pursue compensation for your medical expenses, missed wages, emotional distress, and other damages.
New Hampshire Police Vehicle Strikes Child 
On September 9th of 2023, it was reported that an 11-year-old child had been struck by a police cruiser in Manchester. It is not clear how this accident occurred, and police tend to be infamously tight-lipped when it comes to incidents involving their own officers. Aside from releasing a brief statement on X (formerly Twitter), the Manchester Police have revealed virtually zero details about the accident. This post reads:
"The juvenile was taken to the hospital and is being evaluated with non-life-threatening injuries. Our thoughts and prayers are with the child and their family."
 The police also stated that the New Hampshire State Police will be conducting a full investigation into this accident "to avoid conflicts of interest." The implication is that if the Manchester Police were to investigate this accident on their own, they might give preferential or lenient treatment to any officers accused of wrongdoing.
 Cyclist Struck by Bus in New Hampshire 
On September 8th, 2023, it was reported that a cyclist had been struck and seriously injured by a city bus in Nashua. Both the cyclist and the bus were heading the same direction at the time of the crash, which may indicate that the cyclist was been rear-ended by the bus or the bus side-swiped the cyclist. It is not clear whether the bus ventured into a bike lane or merely didn't see the cyclist, but the possibility of negligence remains.
Fortunately, the cyclist's injuries are not considered life-threatening, and he is expected to survive. However, these injuries are apparently serious – and this incident could result in a personal injury lawsuit against the government agency responsible for the bus service. The local police are looking into the incident, and they have released the following statement:
"Officers are currently collecting video surveillance and each city bus has 360-degree video cameras on them, so we're in the process of obtaining that information [about] what happened in the accident."
 There are also apparently two eyewitnesses who are being questioned.
Where Can I Find a Qualified, Experienced Personal Injury Attorney in New Hampshire? 
To hold government agencies accountable for the injuries they have caused, consider getting in touch with a qualified, experienced Manchester personal injury attorney. Choose the Law Office of Manning Zimmerman & Oliveira PLLC today to book a consultation and learn more about your legal options. It is possible to recover compensation for medical expenses, missed wages, emotional distress, and other damages. Reach out today to get started with an appropriate action plan.
Sources: 
nbcboston.com/news/local/11-year-old-struck-by-police-cruiser-in-manchester-nh/3131729/
wmur.com/article/nashua-new-hampshire-bus-bicycle-crash-98/45049327