Should I Use My Health Insurance After an Injury?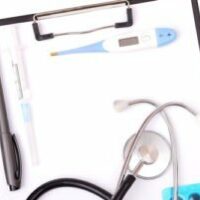 As New Hampshire personal injury lawyers, we are frequently asked by people who have been injured whether they should use their health insurance to pay for their treatment. In cases involving workers' compensation benefits, it is important that your medical bills are submitted to the workers' compensation insurance company. However, if you have been injured in other ways, such as a vehicle crash, a fall, or a dog bite, you should be using your health insurance.
In cases where the injured person does not have health insurance, the only funds quickly accessible to help pay for your treatment are medical payment benefits (known as Med Pay) on your car insurance. This coverage is usually very limited. If you have health insurance, your medical bills should be sent to your health insurance first and then the Med Pay. If you use your Med Pay benefits to pay your emergency room bill, the benefits will often be exhausted and not available for future co-payments, deductibles, or medical expenses that are not covered by insurance.
New Hampshire law allows for a coordination of benefits between health insurance and Med Pay so the injured person is able to seek medical treatment with no cost to them until their Med Pay runs out. In the majority of personal injury cases, compensation is paid one time, at the end of the case. As cases can take years to resolve, waiting for a settlement to pay your medical bills can leave your doctor's unpaid, ruin your credit, and make it difficult to obtain medical care due to the outstanding balances owed to the medical providers.
People are often bothered by the idea of submitting their bills to health insurance when they believe someone else is responsible for the injuries suffered. This is completely understandable. However, in most instances, your health insurance will have a right to be reimbursed from any future settlement you receive.
Contact New Hampshire Personal Injury Lawyers
If you have questions regarding the use of health insurance following an injury, please feel free to call the New Hampshire personal injury lawyers at the Law Office of Manning Zimmerman & Oliveira PLLC at 603-624-7200 to discuss the specifics of your case.