Tips for Answering Difficult Deposition or Cross-examination Questions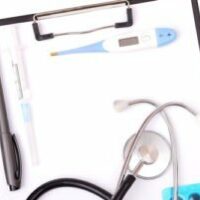 An Manchester personal injury attorney works closely with a client when preparing for a deposition as well as for testimony during trial, particularly cross examination. There are a number of tips that are crucial for you to understand when facing the prospect of a challenging deposition or cross examination.
Multiple Questions at One Time
When asked multiple questions at one time, you need to take the initiative to ask for clarification. You have the right to be asked one question and a time and to clearly understand what is intended by the question.
Beware of Leading Questions
At its essence, a leading question is designed to suggest how you should respond. With that understand, you do not have to accept the underlying premise of such a question as being true. You do not have to take the bait and follow the course in which the person questioning you desires.
Speculation and Guessing
When responding to a question during a deposition or cross examination, do not speculate or guess in your responses. The only time when this is acceptable is when you have specifically been asked to speculate and have the information and background necessary to make an intelligence speculation or guess.
Vague Questions
If you are asked a question that is vague, or hard to understand, do not respond immediately. Rather, ask for clarification. Additionally, if you still do not understand what is being asked after clarification is provided initially, ask for further clarification before you respond. Be very direct about not understand what is meant by a question.
You Are Not a Mind Reader
You are not obligated to respond to questions in which you are asked about what another person may or may not have been thinking. Simply put, when at a deposition or testifying on cross examination in court, you are not obligated to be a mind reader.
Contact a Manchester Personal Injury Attorney
If you have been injured as the result of the negligence of another person, you best protect your legal interests by promptly engaging the services of an injury lawyer Manchester NH, like a member of the legal team at the Law Office of Manning Zimmerman & Oliveira PLLC. An initial consultation can be scheduled by calling 603-624-7200.