Sudden Surge Of Motorcycle Crashes In New Hampshire Prompts Concern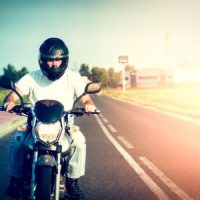 Motorcycle crashes can be incredibly serious in New Hampshire for obvious reasons. Motorcyclists are completely exposed on the road, and these accidents can lead to terrible injuries as a result. In addition, motorcyclists are difficult to see for many motorists, and they may get lost in blind spots or behind other cars. Other motorists still owe motorcyclists a duty of care – just as they do to all vehicles with whom they are sharing the road. In the midst of a sudden surge of motorcycle accidents in New Hampshire, it seems as if many motorists are breaching this duty of care.
If you have been injured while riding your motorcycle in New Hampshire, be sure to get in touch with a qualified, experienced personal injury attorney at your earliest convenience. With help from one of these legal professionals, you can strive for the best possible results and a fair, adequate settlement. Using this settlement, you can cover missed wages, medical expenses, and much more. It's best to book your consultation right away, as the statute of limitations can prevent you from suing if you wait too long.
Five Motorcycle Deaths within a Single Week
 On June 18th, it was reported that there had been "at least" five deaths involving motorcycle crashes within the past week alone. These fatalities involved a range of different incidents, including motorcyclists that had crashed on their own and vehicles that had impacted motorcycles. Laconia Police Chief Matt Canfield stated that it was the highest number of motorcycle fatalities within a single week that he had seen during his 26-year career.
Motorcycle Crashes Continue 
Motorcycle crashes continued to occur at a high rate beyond June 18th. On July 7th, it was reported that a motorcyclist had collided with a car in Concord, resulting in the motorcyclist being hospitalized. It was not known what caused the crash. On July 4th, it was reported that a tractor-trailer had crashed into a motorcycle, on I-80. The collision occurred in the afternoon after the tractor-trailer apparently suffered mechanical issues and lost control. Manchester has seen two crashes this summer where both the driver and the passenger on motorcycles were killed when the motorcycle collided with a car. These incidents illustrate how motorcycle accidents can occur quite easily, and how many of them are caused by negligence.
Enlist the Help of a Qualified Attorney Today 
If you've been searching for a Manchester personal injury attorney, look no further than the Law Office of Manning Zimmerman & Oliveira, PLLC. With our assistance, you can strive for the best possible results. We know how traumatic and life-altering these accidents can be, and we're ready to guide you towards the compensation you need and deserve. Book your consultation today to get started.
Sources: 
wmur.com/article/at-least-five-reported-motorcycle-deaths-this-week-in-new-hampshire/40335331#
patch.com/new-hampshire/concord-nh/car-motorcycle-collide-north-main-street-concord-watch