Can You Sue If You Were Abused At The Youth Services Center?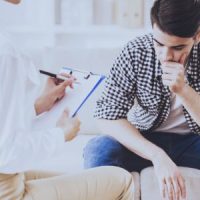 Child abuse is one of the most despicable crimes imaginable, and it should come as no surprise that courts take this matter very seriously. Unfortunately, these crimes are often covered up by the adults responsible, making it very hard for victims to achieve justice. One of the most disturbing instances of child abuse in New Hampshire occurred at the John H. Sununu Youth Services Center (formerly known as the Youth Development Center, or "YDC"). The YDC has been the target of a criminal investigation since 2019. At least 11 former workers have been arrested, and close to \ 450 people have sued the state for various allegations arising from 1963 to 2018. YDC has been responsible for numerous acts of abuse, and now it seems like survivors are finally being given the chance to pursue justice.
If you have suffered child abuse in New Hampshire, it might be worth getting in touch with a qualified, experienced personal injury attorney. These legal professionals can help you strive for justice and fair settlement for everything you've been through. Even if your abuse occurred many years ago, it may still be possible to sue. During your consultation, you can approach this sensitive matter in a professional, non-judgmental way, and our attorneys can help explore what options may be available to you.
New Hampshire Court Allows Survivors to Sue
In May, New Hampshire created a fund to compensate those who were abused as children at YDC. Victims of sexual abuse could be eligible for payments of up to $1.5 million each, and victims of physical abuse could obtained up to $150,000 each. One benefit of this fund is that it allowed an avenue for some justice for those harmed at YDC, even if the statute of limitations (the time limit within which suit would normally need to be filed or the claim barred) has passed. For victims who are still within the applicable statute of limitations, they will have the choice to make a claim through the fund or to proceed with litigation. An experienced attorney can help with this decision making process.
What Kind of Abuse Did the Children Experience?
The stories that are coming out of the YDC are truly shocking. Children were routinely forced to engage in all kinds of humiliating and degrading acts, including coprophagia. There was also rampant sexual abuse, physical violence, torture, solitary confinement, physical restraints, and mental abuse. In addition, there are reports of staff members giving drugs to the children. It is reported that one child was regularly beaten and subjected to anti-gay abuse despite never causing trouble and never being a threat to anyone at the facility. This is just one example of the many wrongs that have occurred at the facility.
Enlist the Help of a Qualified Attorney Today
If you've been searching for a Manchester personal injury attorney, look no further than the Law Office of Manning Zimmerman & Oliveira, PLLC. With our help, you can pursue meaningful compensation for your injuries – whether you were abused, injured, or harmed in any other way. Guilty parties deserve to be held accountable for their misconduct, and you deserve to explore your legal options as you strive for a settlement. This opportunity may not exist for much longer, so book your consultation today to get started.
Sources:
patch.com/new-hampshire/across-nh/judge-clears-way-hundreds-ydc-child-abuse-lawsuits
indepthnh.org/2022/07/15/child-abuse-lawsuit-raises-questions-about-mount-prospect-academy-leadership/