Taking Injury Photos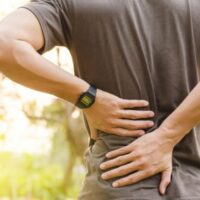 Demonstrative evidence can be far more compelling than written evidence in your personal injury case, both when dealing with a claims adjuster and, as a NH personal injury lawyer at the Law Office of Manning Zimmerman & Oliveira PLLC emphasizes, especially if the claim goes to trial. In particular, photographic documentation of the injuries you sustained in the accident should be established from the beginning.
Evidence of the Initial Injury
After a crash, even when a person has suffered a permanent injury, over time superficial injuries often heal and no visible evidence will be present. Without photos, it can be argued by the defense that the injuries were not as severe as you have claimed. Cuts, bruises, and swelling help demonstrate the trauma you endured. Photographs are even more important if the area of the body that was injured is not typically visible while wearing normal clothing.
Evidence of Treatment
Creating a photographic record of the treatment and healing process is important as well. For instance, an experienced NH personal injury lawyer will recommend taking pictures of a cast while on, and immediately upon removal, which depicts not only the necessity of the cast but also the resultant atrophy and other potential scarring. Additionally, as an injured plaintiff, you have a duty to mitigate your damages, and a clear record that you actively pursued treatment shows good faith on your behalf.
Creating the Photographic Record
Depending on the nature of your injuries, your treating physician may take photos as part of your medical file. A plastic surgeon, for example, will likely have photos taken; similarly, most orthopedic surgeons use screen images taken during arthroscopy. In most instances, however, the best and most easily accomplished record is one you create yourself, or with the assistance of a relative or close friend. You need not be a professional photographer to create the record that will be helpful.
Contact a NH Personal Injury Lawyer for Legal Advice
The manner in which evidence is presented in a personal injury case can be a major factor in achieving a positive result in your claim. For questions at any stage of the proceedings in your case, contact an experienced NH personal injury lawyer at the Law Office of Manning Zimmerman & Oliveira PLLC at 603-624-7200.