An Overview of Slip-and-Fall Lawsuits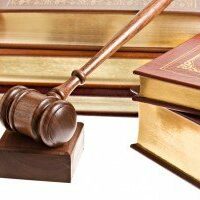 If a customer slips, falls and hurts themselves while at a business or eating establishment, they could have the right to take legal action against the company. The level of liability assigned to the business is dependent upon several factors. The law recognizes that accidents happen and does not hold that against the business unless they failed in their responsibilities. Therefore, a customer who wants to sue a company or the employees must show that the business was at fault. If you need help proving responsibility in an accident, discuss your case with a Manchester slip and fall lawyer at the Law Office of Manning & Zimmerman, PLLC.
The Responsibility a Business Has to the Customer
The courts will look at what the business owner could have done to prevent the accident and injury. However, a customer is also responsible to be careful and pay attention to their surroundings. They need to avoid obvious dangers that could typically injure someone. For example, if they are walking through a construction site with only rubber sandals on their feet, the courts might determine that they should have dressed appropriately since their footwear could have caused the injury. For a better understanding of how this works, talk to a Manchester slip and fall lawyer at the Law Office of Manning & Zimmerman, PLLC.
Maintaining Safe Conditions
Even so, the property owner must exercise due care and take reasonable measures to keep their property safe. For example, after the floor is washed, they should put up warning signs or blockades advising customers to exercise caution when walking. The courts will look at the role that both parties played in the accident, including what the business should have done to maintain property safety. A business owes the highest level of responsibility to invited customers who are on the property. They must watch out for preventable problems, take precautions to prevent slips and falls, and warn customers of possible dangers. A lawsuit will usually be effective only if the business did not meet these three duties. If you are not certain how to prove that the business was responsible for your accident, call a Manchester slip and fall lawyer at the Law Office of Manning & Zimmerman, PLLC.
Percentage of Responsibility
The courts do not have to place total responsibility onto either party. Instead, they might assign a percentage of responsibility on each person. For example, if you were recklessly running in a store, the court could assign some blame to you if you fell as a result. The court might award you some, but not all, of the related damages. However, the courts will place a higher level of responsibility on the business if your injury was the result of dangerous conditions that were not repaired.
Contact A Manchester Slip and Fall Lawyer
Slip and fall injuries require a unique perspective of the case during a lawsuit. It can be difficult for a lay person to determine who was at fault, which could affect the outcome of any legal action. In addition, the laws vary, depending on the state where the accident occurred. If you do not know where to turn after a slip and fall accident, contact a Manchester slip and fall lawyer at the Law Office of Manning & Zimmerman, PLLC at 603-624-7200 or toll-free at (800) 984-3151.