NH Disability Lawyers: What Is Considered "Past Relevant Work"?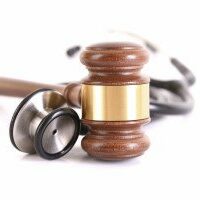 If you can show that you can no longer do the work you performed in the past and cannot perform any other work, the Social Security Administration (SSA) will find that you are disabled.
What the SSA Will Look At
When looking at other work you can perform, the SSA will look at these factors.
Work Experience. The SSA will look at your past job skills, knowledge and experience to see if you could transfer these skills and knowledge to other jobs. First, the SSA will look at your ability to perform jobs in your previous work field that are less demanding on you. Next, the SSA will look to see whether there are any jobs, in any field, anywhere in the United States, that would be suitable for you. To establish your past skills and knowledge, the SSA can use only jobs that you have done in the last 15 years that you did for a substantial period of time and that you worked at full time or almost full time.
Education. The SSA will look at the years of school you completed and any specialized training you may have received. The SSA uses this information to determine if you could adjust to other work. The inability to speak English, or illiteracy, weigh strongly against an individual's ability to perform other work.
Age. The SSA considers your age when it decides how easily you could adjust to other work. The SSA considers anyone over age 55 to have significant trouble adjusting to other work.
Vocational analysts and/or experts will weigh in on how the above vocational factors affect your ability to do other work.
The NH disability lawyers at the Law Office of Manning Zimmerman & Oliveira PLLC would be pleased to speak with you about your situation and whether you should file a claim for disability benefits.

Courtesy of: James Toolbox