NH Truck Crash Lawyers: Collisions With Commercial Vehicles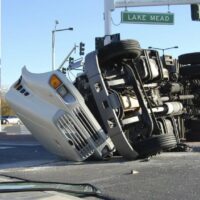 According to the NH truck crash lawyers at the Law Office of Manning Zimmerman & Oliveira PLLC, collisions can happen anywhere and at any time. More and more, these crashes involve distracted drivers. In New Hampshire, a comparatively small state, traffic fatalities have been rising higher than the national average. In some instances, crashes involve a commercial vehicle. Liability in these case may rest not just with the driver and their insurance company, but also with the company that owns the truck involved.
What is a Commercial Vehicle?
There are a number of different types of these vehicles. A commercial motor vehicle is one that is used on state and interstate roadways to transport people and property. The other requirements for a commercial motor vehicle are:
A gross vehicle rating or weight of more than 10,001 pounds
Transports more than eight people for compensation
Transports more than fifteen people not for compensation
Is used to transport material deemed hazardous by the Department of Transportation
There are a number of requirements in order for a vehicle to be classified a commercial motor vehicle. For the most part these are large vehicles that can cause a significant amount of personal and property damage.
Crashes Involving Commercial Vehicles
Because of the size and weight of these vehicles, collisions with commercial trucks often cause devastating injuries and, sometimes, have fatal results. If you or a loved one have been involved in a crash that involved a commercial motor vehicle, there are some important items to know. In cases involving commercial motor vehicles, the Federal Motor Carrier Safety Administration (FMCSA) has listed a number of items that need to be recorded. These include
The date of the crash
The city or town nearest where the crash happened
The driver's name
How many injuries occurred
If there were any fatalities and, if so, how many
Whether or not any hazardous materials were spilled as a result
These reports are used by the FMCSA to determine whether or not a company or organization needs to review its safety management in order to prevent further crashes. The question most people have in regards to crashes involving commercial motor vehicles is who is liable for any damages.
First, it is important that the names of those who were involved in the crash be recorded for proper identification. It is also important to record the business or organization that the driver is employed by and that owns the vehicle involved in the crash. This is critical information. If the names of people or businesses involved in the crash are left out of the reports and the court documents, then that unnamed party may not later be found liable even if the crash was their fault. While many assume that only the driver is at fault, that is not correct. The driver may be found liable, but the employer, the manufacturer of the vehicle, and the organization that owns the vehicle may be as well.
Contact the NH Truck Crash Lawyers at the Law Office of Manning Zimmerman & Oliveira PLLC
Our civil justice system provides for victims of negligence to recover full, fair and adequate compensation for their injuries. The NH truck crash lawyers at the Law Office of Manning Zimmerman & Oliveira PLLC handle cases in all areas of personal injury law. We work diligently to ensure that our clients receive compensation for their injuries. There are no up-front costs for our services. All personal injury cases are handled on a contingency basis, meaning that we are only paid for our services if we successfully recover damages from the responsible party. For a free consultation, call 603-624-7200. You may also email us at info@manningzimmermanlaw.com, or contact us by using the "contact us" form or chat feature on our website.
To subscribe to our newsletter, click here. We are also on Facebook and you can follow us on Twitter.