NH Nursing Home Injury Attorneys: Institutional Elder Abuse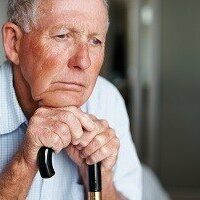 America's Aging Population
America's "Baby Boom" generation continues to age. And the average lifespan is increasing due to advances in medical care and medications. As a result, our nursing home population is expected to increase dramatically. Having to place a loved one in a nursing home is often a very difficult and emotionally draining decision. However, we have the right to expect they will be well cared for once they can no longer live independently. Unfortunately this trust is sometimes betrayed and elder abuse occurs due to negligent care including, as reported by CNN, sexual abuse.
New Hampshire's Negligence Laws
Under New Hampshire law, establishing liability and recovering compensation requires meeting the elements of negligence. In general, negligence law contains four elements: duty, breach, causation and damages. The NH Nursing Home Injury Attorneys at the Law Office of Manning Zimmerman & Oliveira PLLC can help you understand each of these elements more thoroughly.
The liability of a nursing home owner or employer may stem from negligent supervision/care, negligent hiring and retention of employees, negligent maintenance of the premises, and/or negligent selection/maintenance of equipment. In order to hold a nursing home liable for negligence concerning the treatment of a resident, the injured party must be able to prove that the nursing home owner/employee breached a duty of care owed to the injured person, that the resident's injury was caused by this breach, and that the nursing home owner's/employee's conduct caused the injury.
Civil Actions vs. Criminal Actions
Abused nursing home residents are often reluctant or unable to reveal the harms and threats they face. It often rests with family members to look for troubling signs of abuse and take any necessary, appropriate legal action. This includes civil action to hold the nursing home responsible for any negligence that may occur. Any criminal actions are covered under the laws of New Hampshire that govern the abuse of the elderly.
The NH Nursing Home Injury Attorneys at the Law Office of Manning Zimmerman & Oliveira PLLC bring civil actions against nursing homes for abuse and neglect of their residents. Criminal actions are the purview of the New Hampshire Department of Justice.
Contact NH Nursing Home Injury Attorneys
It is important to objectively evaluate the facts of the case before pursuing a civil action for institutional elder abuse. The NH Nursing Home Injury Attorneys at the Law Office of Manning Zimmerman & Oliveira PLLC provide aggressive yet caring legal representation to those whose loved ones have been the victims of institutional elder abuse. Our goal is to help our clients receive full and fair compensation for the injuries they have suffered. This includes any pain and suffering that has been sustained due to negligent care of the elderly.
If you need help bringing a NH nursing home liability claim, or have any questions, including needing information about a nursing home requiring the signing of a forced arbitration clause, we are available to help. There are no up-front costs for our services. All personal injury cases are handled on a contingency basis. This means that we are only paid for our services if we successfully recover damages from the responsible party. For a free consultation, call 603-624-7200, email us at info@MZLawNH.com, or contact us by using the "contact us" form or chat feature on our website.
To subscribe to our newsletter, click here. We are also on Facebook and you can follow us on Twitter.