NH Injury Lawyers Offer Post-Crash Advice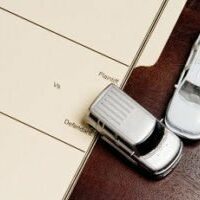 What to Do Following a Car Crash
Immediately following a car crash, people are often rattled and unsure of what to do. The experienced NH injury lawyers at Manning & Zimmerman Law know that by taking a few simple steps, you can protect your legal rights. Most importantly, if you are injured, seek medical treatment right away. Immediate medical treatment offers the best opportunity to avoid additional harm and to make a full recovery.
Important Steps to Help Protect Your Legal Rights
Immediately following a crash, call the police to have them come to the scene and complete a crash report. NH requires that any crash with a minimum of $1,000 dollars in damages be reported to the police. If the police did not come to the scene, you can contact them later to file a report. However, they will likely not do their own investigation or talk to witnesses.
Do not move your car until the police tell you to. Unless the cars are creating a safety hazard, wait until the police arrive on the scene to move your car. Allowing the police to document the location of the cars will help if a reconstruction expert is needed.
If the police do not come to the scene, be sure to collect insurance information. Write down the other party's insurance information, including the insurance company's name and the policy number.
If possible, get the names, addresses, and phone numbers of any potential witnesses before they leave the scene. Witnesses sometimes leave before the police arrive, so it is helpful for you if you can get their contact information.
Take pictures of the damage to the vehicles. It is also useful to take photos of the injuries sustained in the crash.
In addition to pictures, save any other evidence. Was your vehicle totaled, or was any type of malfunction responsible for the crash? If so, you should have your vehicle stored until you can speak with the experienced NH injury lawyers at Manning & Zimmerman Law. This will allow the damages and any problems with the vehicle to be documented.
Finally, notify your insurance carrier about the crash. You may be assigned up to three insurance adjustors. One adjustor will likely deal with the damage to your car, one for medical payments coverage, and one for your potential bodily injury claim.
The insurance company will likely ask you to sign medical records authorizations and give a "recorded statement" about the crash. We recommend that before you sign any releases or give a statement, be sure to speak with a New Hampshire injury attorney at Manning & Zimmerman Law.
Contact Experienced NH Injury Lawyers for a Free Consultation
Have you or a loved one been injured due to another person's careless acts? If so, it is essential that you have competent legal representation from the onset of your case through litigation. Big insurance companies have lawyers looking out for their interests and you should too!
For a free consultation, contact the NH injury lawyers at the Law Office of Manning & Zimmerman PLLC. We may be reached at 603-624-7200 or by email at info@MZLawNH.com. We may also be contacted by using the "contact us" or chat feature on our website.
Experienced. Knowledgeable. Personally Committed to Justice.
The NH injury attorneys at Manning & Zimmerman Law invite you to subscribe to our newsletter. You can also follow us on Twitter.