NH Car Accident Lawyer Explains What to Do If Your Case Does Not Settle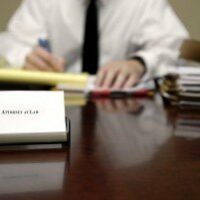 If the insurance company does not meet the settlement range you and your NH car accident lawyer have determined would be fair to compensate you for your losses, you may decide to proceed with litigation. However, there are different strategies your attorney may recommend based on the particular circumstances of your case.
Waiting to File
Your NH car accident lawyer at the Law Office of Manning Zimmerman & Oliveira PLLC may recommend that you wait before quickly pursuing a lawsuit against the responsible party. He or she may make such a recommendation for a variety of reasons, such as if you are about to have surgery and it is unclear what the full extent of your damages are going to be.
File Now
However, if your NH car accident lawyer and the insurance company are estimating the value of your claim at numbers that are in stark contrast to each other, litigation may be the only way to pursue a claim for the value you believe is fair. The lawsuit names the responsible party who was liable for the accident and caused your damages.
Factors Regarding Litigation
There are several reasons why a person may pursue litigation in a motor vehicle accident claim. For example, the insurance company may believe you were responsible for the accident, or at least partially responsible for the accident. Alternatively, the insurance company may believe you are exaggerating your injuries or asking for more money than your claim is worth. An internal company policy may resist paying on claims worth a certain value.
Legal Assistance from an Experienced NH Car Accident Lawyer
Have you or a loved one been injured by another person's careless acts? If so, It is essential that you have competent legal representation from the onset of your case through litigation. Big insurance companies have lawyers looking out for their interests and you should too!
For a free consultation, contact the Manchester injury attorneys at the Law Office of Manning Zimmerman & Oliveira PLLC. We may be reached at 603-624-7200, by email at info@MZLawNH.com, or by using the "contact us" or chat feature on our website.
Experienced. Knowledgeable. Personally Committed to Justice.
We invite you to subscribe to our newsletter. You can also follow us on Twitter.