Elements of a New Hampshire Personal Injury Claim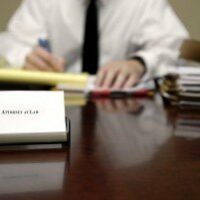 What are the Elements of a New Hampshire Personal Injury Claim?
What exactly is negligence and how is it proven in a New Hampshire personal injury claim? First, someone must owe you a duty to act or refrain from acting in a certain way. For example, when anyone drives a motor vehicle, they have a duty to drive in a prudent and safe manner, observing what are known as the Rules of the Road. They have a duty to avoid causing collisions that can lead to a New Hampshire personal injury claim.
Second, someone must breach one of those duties owed to you. For a property owner, that could mean they have failed to clean up a spill or repair a portion of their property they know will cause a hazard to you and other people entering the property. Proving that someone owed you a duty and breached that duty is often the biggest hurdle in filing a New Hampshire personal injury claim.
Third, the breach of the duty owed to you must cause some kind of damage to you, whether to your person or your property. Damages must be proven in a court of law through testimony, documents and/or expert witnesses. At the end of the trial, the jury will decide how much your New Hampshire personal injury claim is worth.
Valuation and Proof
It is difficult to estimate what kind of verdict a jury will return based on these three elements of negligence. At best, your attorney might be able to provide you with an estimated range that might be close to what the jury decides.
What may seem like clear negligence to you may not be as clear to the jury. An experienced New Hampshire personal injury claim attorney at the Law Office of Manning & Zimmerman will identify problems with convincing a jury, and will explain the specific challenges in your case before you enter the courtroom.
With a New Hampshire personal injury claim, you will be the plaintiff suing the defendant. The defendant is the person who caused your injuries. The defendant will be allowed, just like you, to present evidence and witnesses, and can even testify themselves. Experienced personal injury attorneys are used to hearing defendants tell a completely different story than the plaintiff. It is the jury's job to listen to you and the defendant, your attorney, the defendant's attorney, any eyewitness or other witnesses, and expert testimony, as well as review evidence submitted to the court.
An experienced New Hampshire personal injury claim attorney at the Law Office of Manning & Zimmerman will prepare you with regard to what to expect when testifying in court. They will have carefully gathered all relevant evidence well before trial. As a plaintiff in a negligence action, you and your attorney are responsible for proving to the jury that the defendant was negligent and directly caused you harm or damage as a result of his/her negligence.
Two Types of Damages
There are two main types of damages — special and general damages. Special damages are damages that can be proven down to the exact penny. They include medical bills, prescription receipts, repair bills, and credit card receipts. They also include lost wages shown by tax returns or pay stubs, etc. General damages are considered items that cannot be assigned a dollar value easily. General damages include, past, present, and future pain and suffering, permanent injury, loss of a normal life, etc. In many cases, the general damages suffered are far greater than the special damages.
An experienced attorney can readily secure documents proving your special damages. An experienced attorney will also know to talk to witnesses about your general damages. Some of the best witnesses to prove your general damages are family members and close friends. People close to you will able to testify about how your life has changed. They can give the jury an idea of how you've suffered as a result of the negligence of the defendant.
Once our attorneys have submitted evidence and called witnesses to testify for your case, the defendant's attorney may choose to present evidence and call witnesses. In some personal injury actions, the defendant may not submit any evidence or call any witnesses. However, that does not mean the jury will render a verdict in your favor. As the plaintiff, you and your attorney bear the "burden of proof." What this means is that if there is not enough evidence showing that the defendant owed you a duty, breached that duty, and caused you damages that can be proven in a court of law, the jury will not award you anything. Even though the defendant and their attorney did not present any evidence or witnesses.
Trial Experience
It is important that you select an injury attorney experienced in settling personal injury claims and with trial experience. The New Hampshire personal injury attorneys at Manning & Zimmerman have many years of trial experience in both federal and New Hampshire courts.
For a free consultation, contact the Manchester injury attorneys at the Law Office of Manning & Zimmerman PLLC. We may be reached at 603-624-7200, by email at info@MZLawNH.com, or by using the "contact us" or chat feature on our website.
Experienced. Knowledgeable. Personally Committed to Justice.
We invite you to subscribe to our newsletter. You can also follow us on Twitter.