Manchester Personal Injury Attorney Explains How Damages Are Calculated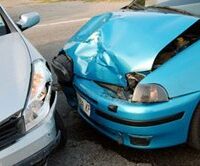 One of the very first things a Manchester personal injury attorney at the Law Office of Manning Zimmerman & Oliveira PLLC will discuss with you after accepting your case, is its anticipated value. Many people want to know how much their case is "worth." The value of a case is based on the damages that the person experienced from the event. This may include medical expenses, loss of income, and damages to personal property. There are also additional damages that you may have experienced and are entitled to compensation for based on your case. at the Law Office of Manning Zimmerman & Oliveira PLLC, a Manchester personal injury attorney will explain each type of compensation that you are entitled to under the law and terms of the insurance policy covering the event. Some of these forms of compensation may include:
Medical Expenses
Nearly every personal injury claim will include medical expenses. This will include medical treatment that you have already received, and compensation for any future medical treatments you may require to treat the injury.
Income Damages
at the Law Office of Manning Zimmerman & Oliveira PLLC, a Manchester personal injury attorney will carefully review the impact that the injury has had on your income. This will include any current earnings you have lost due to the injury and any potential income you may not earn in the future because of the injury. Known as "loss of earnings capacity," if your injury will prevent you from excelling in your profession or forces you to take a lesser paying job because you can no longer perform your job duties, you are entitled to receive compensation for the income you have lost.
Property Losses
Any personal property, such as vehicles, clothing or other personal items damaged in the event are qualified as part of your losses. In some cases, physical changes to personal property, such as having to add a wheelchair ramp to a home or a chair life to a car because of your injury, may also be included in the property loss category.
Pain and Suffering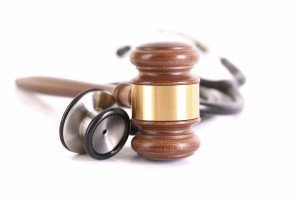 If you have experienced, or continue to experience, great discomfort from the injuries associated with the accident, you may be entitled to receive compensation. Pain and suffering claims are sometimes regulated by state law limits. Your attorney will explain to you if pain and suffering damages apply to your case.
Emotional Distress
Some accidents cause psychological trauma to the injured party. If you are experiencing loss of sleep, anxiety, or other emotional stress, you may be entitled to additional compensation. at the Law Office of Manning Zimmerman & Oliveira PLLC, a Manchester personal injury attorney will advise you if you are entitled to this compensation or if it must be included with pain and suffering.
Loss of Enjoyment of Life
If your injuries are preventing you from enjoying your daily activities, hobbies, or recreational activities, you may be entitled to receive compensation for loss of enjoyment of life.
Loss of Consortium
Loss of consortium refers to a married couple. If your injuries prevent you from interacting intimately with your spouse, you may be entitled to loss of consortium compensation.
Enhanced Damages
In some cases, if the actions of the person who caused the accident were exceptionally or knowingly negligent, the injured party may be awarded additional damages. These damages are not calculated in the same manner as other forms of compensation. Enhanced damages are awarded to an injured party as a way to "punish" the negligent party. Forcing a large award to be paid is thought to make the negligent party more aware of their actions and to prevent them from happening again. Many states have enacted limits on what can be awarded for enhanced damages. Some states regulate the amount that can be awarded in any case, while others may have different limits based on the type of case. You will have to speak with your attorney to see what types of laws apply to your individual case.
What Can Impact Your Damages
There are things that can impact the value of your case, regardless of the severity of your injury. Some of the things that may impact your case include:
Comparative or Contributory Negligence
If any portion of the accident is your fault, the percentage of your fault will most likely be reflected in your compensation settlement. Each state also has a "cut off" percentage. In most cases, if you are 50 percent or more responsible for the accident, you may not be entitled to any compensation. There are a few states that have laws which state that if you are even found to be one percent responsible for the event, you cannot claim any type of compensation.
Failure to Mitigate Damages
Most states have an expectation that the injured party will do what is necessary to recover from their injury. What this means is that the law expects a person who is injured to seek medical care and to follow medical treatment plans. Failure to do so is seen as making the injuries worse and will significantly reduce any compensation that the injured party may receive from the responsible party.
Speak to a Manchester Personal Injury Attorney about Your Case
When an accident occurs, it is only right that the responsible party covers all of the expenses associated with the event. However, most insurance companies feel they should pay as little as possible to the injured party because they need to protect their bottom line. Because of this, anyone who has been injured is encouraged to protect their rights and speak to a personal injury attorney about their case. at the Law Office of Manning Zimmerman & Oliveira PLLC, a Manchester personal injury attorney will review your case and explain your rights as an injury victim and what types of compensation you are entitled to receive under New Hampshire law. Your attorney will also review the insurance policy that is covering the event and make sure that you are receiving all of the benefits guaranteed in the policy. Call a Manchester personal injury attorney at the Law Office of Manning Zimmerman & Oliveira PLLC at 603-624-7200 to schedule a free initial consultation about your case.