Insurance Games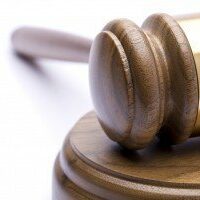 While many claimants may not recover from an insurance claim because they accept the reasoning provided by the insurance adjuster, your Manchester personal injury attorney can explain why this can be ill-advised. Insurance companies are motivated to settle each claim for as little as possible. This includes denying as many claims as possible. Here are a few indications that an insurance company may be wrongfully denying a claim:
Lack of Relevant Information
Your Manchester personal injury attorney will first want to look at any denial letters that you have received. He or she will look to the reasons why the insurance company claims that it has denied your case. In some situations, your Manchester personal injury attorney may see that there is no reference to relevant insurance provisions. In other situations, the Manchester personal injury law firm that represents you may find that the letter may cite language that does not even exist. Additionally, the insurance company may fail to cite facts that are relevant to the claim, indicating that the insurance company may not have actually investigated the claim.
Inaccurate Information
The insurance company may refer to exclusions in the policy that do not pertain to your case. Similarly, it may cite facts that are not accurate.
Legal Arguments
Your lawyer may also inform you that certain legal arguments may be a red flag that the insurance company is playing games. For example, it may state that it is reserving its right to assert additional defenses in the future. Similarly, it may state that it is retroactively rescinding your coverage due to material misrepresentations on your part.
If you would like to know more about this subject, contact the Law Office of Manning Zimmerman & Oliveira PLLC PLLC at 603-624-7200.