Manchester personal injury attorney provides important information about forced arbitration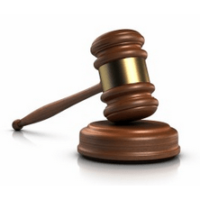 The Injustice of Forced Arbitration
The proliferation of forced arbitration clauses in contracts and terms of agreement for credit cards, automobile purchases, cell phones, retirement accounts, employment, nursing home admissions, and goods and services has stripped away some of the most basic rights guaranteed to all Americans in the United States Constitution. Unfortunately, as a Manchester personal injury attorney at the Law Office of Manning Zimmerman & Oliveira PLLC can attest, forced arbitration language is often buried in the fine print of contracts, and should not be forced upon people as a condition of taking a job, receiving medical care, or getting basic consumer services. For more information, read these very informative articles from the Fair Arbitration Coalition, the American Association for Justice, and Public Citizen.
Thousands of businesses, from credit card companies, banks, and investment firms, to cell phone providers, schools, and nursing homes, are inserting legalese into employment contracts and service agreements called "forced," "binding" or "mandatory" arbitration. As When something goes wrong – and in some cases terribly wrong – big companies and corporations force the public into arbitration.
Companies often use forced arbitration to avoid accountability for their wrongdoing. In the event of a dispute, forced arbitration prevents a consumer or an employee from taking their case to court. Instead, they force the case into a private arbitration forum. They are designed by the very corporation the dispute is against. When people are harmed by discrimination, negligence, defective products, scams, or worse, they have a right to equal justice.
Contact an Experienced Manchester Personal Injury Attorney for a Free Consultation
If you should have any questions or concerns about how forced arbitration has affected or could affect you, please feel free to contact a Manchester personal injury attorney at the Law Office of Manning Zimmerman & Oliveira PLLC at 603-624-7200, by email at info@MZLawNH.com, or by using the "contact us" or chat feature on our website.
It is essential that you have competent legal representation from the onset of your case through litigation. Big insurance companies have lawyers looking out for their interests and you should too!
The NH personal injury attorneys at Manning Zimmerman & Oliveira PLLC invite you to subscribe to our newsletter. We are also on Facebook and you can follow us on Twitter.
Experienced. Knowledgeable. Personally Committed to Justice.